No Mosque at 911 Ground Zero
2362
people have signed this petition.
Add your name now!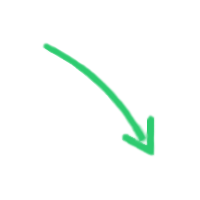 2362

people

have signed.

Add your voice!
Maxine K.
signed just now
Adam B.
signed just now
To New York City Mayor Michael Bloomberg:

I am outraged that you approve of a 15-story, $150-million mega mosque being built in New York City. Its shadow will actually fall on Ground Zero each day, desecrating the burial ground where thousands died in Islam's horrific Jihad attack against the United States on 9-11!

You must not understand Islam's real intent, about how the truth is twisted to keep plots hidden, and how mosques serve as "houses of war." I encourage you to study carefully the stealth role mosques play in Islamic Jihad.

Before approving this super mosque you should have insisted that a "fatwa" (official Islamic judicial ruling) first be issued as a formal apology for 9-11's terrorist Jihad attack and at the same time calling for an end to Jihad against all non-Muslims throughout the world.

You should have demanded a fatwa from Islam's leading institutions, such as the Organization of Islamic Conference, the Muslim World League, the Union of Islamic Ulamah and of course the Council on American-Islamic Relations (CAIR).

Mayor Bloomberg, this is the reality: The initial name for the Ground Zero super mosque commemorates victory over Christian Spain. In 711 Muslims built a mosque atop a destroyed Christian cathedral in Cordoba, Spain to mark the triumph of Islam. When Muslims conquered Damascus, they leveled the church of St. John the Baptist to build a mosque. And after conquering Jerusalem, they built the Dome of the Rock mosque atop the Temple Mount.

Do you not realize that, in the eyes of millions of Muslims around the globe, a mosque at Ground Zero would be an achievement greater than the mosque at Cordoba, Spain?

Further: Islamic nations do not honor the United Nations Declaration of Human Rights that guarantees freedom of religion.. There are no churches or synagogues in the entire country of Saudi Arabia but there are more than 100 mosques in the New York City area. Why do they expect a mosque at Ground Zero when a synagogue would never be considered at Mecca?

Further, Islam is NOT a "religion of peace," regardless of what Muslims claim. To advance their cause of conquest, an ages-old tradition called "taqiyya" allows them to outwardly pretend loyalty and empathy to "infidel" nations to keep their plans of conquest secret. When Muslims go to a mosque in America, they are entering what Islam calls a "House of War," where taqiyya allows whatever subterfuge and lies are needed to prevail in warfare, be that war cultural, spiritual, legal or political.

We infidels, therefore, don't know when to take Muslims at their word, because they have permission to look us in the eye and lie. So don't be fooled by this "Trojan horse" peace offering that cloaks Islam's true intent behind the Cordoba mosque. Please listen to the vast majority of Americans, and the four in every five New York City voters, who oppose the mosque.

Until Islamic leaders present you with a fatwa apologizing for 9-11's acts of terrorism against non-Muslims and gaurenteeing no future attacks you must stop this construction! But, don't hold your breath, because this Fatwa will never be issued. You must block this deceptive scheme that will give Islam an even greater triumph than its 9-11 horrific attack upon your city.
Sponsor
The Religious Freedom Coalition Washington, DC
Links