Indiana University faculty, staff, students, and concerned citizens: sign petition to stop the privatization of campus parking
1209
people have signed this petition.
Add your name now!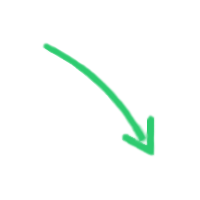 1209

people

have signed.

Add your voice!
Maxine K.
signed just now
Adam B.
signed just now
We the undersigned urge IU to look for creative, in-house solutions to any parking revenue issues
The proposal to privatize IU parking operations has generated much opposition on the Bloomington campus. A private, for-profit corporation will not treat IU facilities and staff with the same degree of care or provide the same personal service that patrons expect, and are likely to shift the cost of making a profit onto patrons, while degrading workplace conditions.
Due to ideologically-driven budget cuts at the state level, IU seems poised once again to attempt to balance its budget on the backs of the IU community. This reflects a disturbing trend of addressing fiscal issues through quick, easy solutions and one-time payoffs. Recently, such an unpopular plan was implemented at Ohio State University.
IU has implemented unwise privatization schemes in the past, with predictably poor results. For example, the IU Motor Pool was privatized and in a short few years was brought back in-house when the vendor failed to live up to its obligations. And examples of privatized parking elsewhere are not encouraging. In the City of Chicago, Chicago Parking Meter LLC has failed to maintain its parking meters and has greatly increased prices in order to turn a profit.
We believe that IU should not mortgage its future with plans that have a proven track record of failure. On the contrary, we believe that IU resources focused on exploring privatization could, and should, be used in-house to resolve parking funding issues. This would be preferable to relying solely on free market solutions that take the profits of parking operations and send them out of state (and even overseas), instead of investing them in IU in the form of services and programs.
Based on numerous precedents, these are our main concerns:
1)Loss of Price control. A private company would be free to raise rates as it pleases in order to turn a quick profit - as happened in Chicago. There is no guarantee that garages would be available and free for events such as theatre shows and athletic events or that current services will be - at the very least - maintained at their current level.
2)Loss of service. Free IU-provided motorist assistance services such as Safety shuttle, engine jumpling, flat tire changing, and various other services would likely go away or users would be charged a fee.
3)Loss of jobs. Most if not all IU Parking Operations staff would lose their IU jobs and the benefits that go with them, with a negative impact on their families as well as the local economy. While promises have been made about finding jobs for these employees, those promises are not reliable. Although Barnes and Noble made similar promises about keeping IU Bookstore employees and compensating them fairly, most were squeezed out in a few years and replaced by cheaper workers.
4)Loss of perspective. The grass might seem greener on the other side of the fence, but when IU privatized the Motor Pool, it was a disaster. Prices rose, selection and service decreased, and IU was eventually forced to bring the Motor Pool back in-house.
To reiterate, we maintain that IU should not privatize parking operations and should instead look for creative, in-house solutions to any parking revenue issues.
Sponsor
CWA Local 4730 on the Indiana University Bloomington campus
Links