NO VIAJE A COSTA RICA HASTA QUE HAYA CODIGO PENAL AL MALTRATO ANIMAL EN COSTA RICA
3007
people have signed this petition.
Add your name now!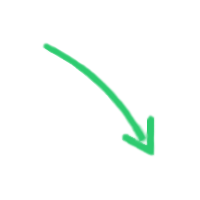 3007

people

have signed.

Add your voice!
Maxine K.
signed just now
Adam B.
signed just now
EXISTE UN SER EN ESTE PLANETA QUE LLAMA ARTE AL MALTRATO ANIMAL, ESTE INDIVIDUO QUE SE HACE LLAMAR GUILLERMO VARGAS HABACUC, EXPONE OBRAS DE SUPUESTO "ARTE" MARTRATANDO ANIMALES, SIENDO LA MAS CONTROVERSIAL EL DEJAR A UN PERRO ENFERMO MORIR DE HAMBRE, AMARRADO A UNA GALERIA, LO PEOR DEL ASUNTO ES QUE LA GENTE DE COSTA RICA LO VA A VER, Y SE TOMAN UN SNACK MIENTRAS EL PERRO MUERE DE HAMBRE DETRAS DE ELLO, ESTO SOLO DA UNA IDEA DE COMO ESTA COSTA RICA MENTALMENTE, ES UN PAIS RETROGRADA A MAS NO PODER, NO HAY LEYES Y LA UNICA FORMA DE QUE ESTE INDIVIDUO SEA PENALIZADO ES SI ESTO AFECTA AL PAIS DIRECTAMENTE, ESTA PETICION ES PARA QUE DIFUNDAN LO QUE ESTAN PERMITIENDO LOS POLITICOS DE ESTE PAIS COMO MUESTRAN LAS FOTOS AL PARECER LES IMPORTA MUY POCO.... NUESTRA ACCION COMO PLANETA HACIA UN PAIS QUE DEBE MUCHO DE SUS INGRESOS AL TURISMO, NO VIAJEN A COSTA RICA HASTA QUE NO SE PENALIZE EL MALTRATO ANIMAL.
ADJUNTO LINKS DE INFORMACION PARA QUE SE ENTEREN
THERE IS ON THIS PLANET PEOPLE CALLING ART TO ANIMAL ABUSE THIS GUY IS CALLED HABACUC GUILLERMO VARGAS, Exhibits works of "ART" ABUSING ANIMALS... BEING THE MOST CONTROVERSIAL THE ABANDON OF A SICK STARVING DOG, TIED TO A GALLERY, THE WORST OF THE MATTER IS THAT THE PEOPLE OF COSTA RICA GO AND SEES THIS ART EXHIBITS, AND TAKING A SNACK WHILE THE DOG DIES FROM HUNGER BEHIND THEM, IT ONLY GIVES AN IDEA OF HOW IS COSTA RICA PEOPLE MENTALLY, IS A RETROGRADE COUNTRY WITH NO LAWS AND THE ONLY WAY TO HAVE THIS GUY (AND PROBABLY OTHER POEPLE) PENALIZED IF THIS DIRECTLY AFFECTS THE COUNTRY, THE PETITION IS TO SPREAD THE POLITICIANS WHO ARE ALLOWING THIS COUNTRY (AS PHOTOS SHOW) THEY SEEM NOT TO CARE BUT TO MAKE THEM AWARE OF THEIR IMAGE TO THE REST OF THE WORLD, MOSTLY COUNTRIES THAT GO THERE FOR HOLIDAYS.... OUR PLANETS ACTION TO A COUNTRY THAT OWS MUCH THE INCOME TO TOURISM, DO NOT TRAVEL TO COSTA RICA UNTIL THEY PENALIZE ANIMAL ABUSE.
INFORMATION LINKS SO YOU KNOW WHAT I AM TALKING ABOUT
https://www.facebook.com/pages/Guillermo-Vargas-Habacuc/

https://www.facebook.com/HabacucGuillermoVargas

http://www.youtube.com/watch?v=ahvfxZDcQik

http://www.nacion.com/ocio/artes/Habacuc-perro-arte_contemporaneo_0_1384861629.html

http://artehabacuc.blogspot.mx/