No universal credit/no credit
17
people have signed this petition.
Add your name now!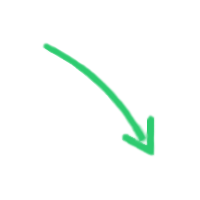 17

people

have signed.

Add your voice!
Maxine K.
signed just now
Adam B.
signed just now
We believe that it is unfair to switch the grading system to universal credit/no credit. The faculty met again today, and it looks as though they are leaning towards this option. Before they meet again tomorrow to make the final decision about grades, we'd like them to hear our feedback. For the following reasons, we think the universal credit/no credit system is unfair:
(1) At this point, we are more than half way through the semester. Moving to credit/no credit would ignore the hard work that students have done for the past 2 1/2 months. Simply labeling our grade as "pass" or "fail" discounts the hours of studying, research, writing, etc. for the past couple of months.
(2) Moving to credit/no credit would ignore the hard work that students will continue to do so even though classes have moved online. Hamilton students give it their all, and we would like to believe moving to remote classes will not change this. Therefore, students should have the option to receive letter grades and have these go into their GPAs if they believe their hard work can be shown through these grades.
(3) Especially for students who may have been having their best academic semester, it would be unfair if they were told all of their work was going to be labeled as simply "passing." No one is at fault for this pandemic, and no one's effort and dedication should be discounted.
(4) Forcing credit/no credit upon students is assuming that the school is not as confident with this delivery of classes and that students won't learn as well. While online classes cannot possibly live up to being on campus in classrooms together, we think it'd be unfair to assume that students will not do well.
(5) A lot of other schools are providing students with the option of having grades. In terms of applying to med schools/grad schools/jobs in general, we will inevitably be behind these students who are able to provide whomever with grades for this semester. Although they may be aware that we did not have an option, an applicant with an A in a difficult class is automatically going to be favored over someone with a simple "pass" on their transcript.
While we understand students are in situations different than ours and peers we have talked to, we believe this is even more of a reason to offer different options to students based on individual needs. From class facebook polls on what students want, it's clear that the majority are in favor of having the option of grades.

According to a faculty member, allowing some students to opt into grades and some to opt out is no longer on the table. The two options now are universal Cr/NCr or a second choice that was brought up at the end of today's meeting that would provide students with the grades they had earned before spring break and set a "grading floor" which would mean that your grade can only improve in the second half. Many details of this policy have yet to be worked out, but we believe this is a fair foundation to begin with, allowing students grades but not penalizing any students for difficult situations the coronavirus pandemic has put them in.