No to the Al Quds Partnership. No to Intolerance.
124
people have signed this petition.
Add your name now!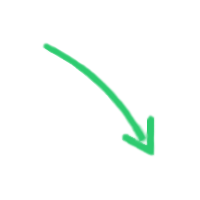 124

people

have signed.

Add your voice!
Maxine K.
signed just now
Adam B.
signed just now
Dear President Lawrence,

The board of Students for Accuracy about Israeli and Palestinian Affairs (SAIPA) at Brandeis University remains in support of your decision to suspend the Brandeis-Al Quds Partnership. While SAIPA believes in facilitating open dialogue to foster cross-cultural understanding, we firmly oppose associating with any individual or institution that does not uphold Brandeis University's most basic values: values such as tolerance and coexistence. The abhorrent incidents that have occurred on the Al Quds campus over the last two years, and Al Quds' underwhelming response to them have shown that Al Quds does not uphold these values.
On November 5th, 2013, students affiliated with Islamic Jihad's student branch at Al Quds held a large campus rally wearing military gear, wielding fake automatic rifles and performing the Nazi salute. Only after external pressure did Al Quds President Sari Nusseibeh release an official response. Rather than condemning the rally, Nusseibeh vilified those that denounced it, claiming that "[t]he university [of Al Quds] is often subjected to vilification campaigns by Jewish extremists with the purpose of discrediting its reputation." Nowhere in the letter does Nusseibeh explicitly condemn the rally.
In May of 2014, a similar campus rally was held at Al Quds by the Islamic Bloc, a student cell and recruiter for Hamas. Hundreds of demonstrators marched in black ski masks and carried rocket replicas. In the face of another controversy, President Nusseibeh resigned. However, the university never released a response and took no measures to combat campus extremism.
Not long after the second rally, Al Quds University professor Mohammed Dajani led a delegation of twenty-seven Palestinian students to Auschwitz-Birkenau in what was said to be the first organized visit by Palestinian students to a Nazi concentration camp. Following Dajani's return, colleagues and students denounced him as a traitor and collaborator.
Dajani was expelled from the Staff Union and demonized in leaflets distributed by the Student Union. Additionally, Dajani received death threats and found his car had been set ablaze. Al Quds University responded by releasing an official statement, emphasizing that the trip was "an external activity carried out by Professor Dajani in his private capacity," and had "nothing to do with the University." Dajani eventually felt he had no choice but to resign because of the constant harassment and incitement.
Furthermore, last November, during a wave of stabbings and vehicular assaults in Israel, Al Quds allowed the Islamic Bloc to set up an exhibit praising the attempted murder of one of the victims, Rabbi Yehudah Glick.
These are but a few of the episodes that have exposed Al Quds' disregard for the values we hold dear. Brandeis University cannot justify partnering with an institution that allows such brazen racism and hatred to go unchallenged on campus. President Lawrence, SAIPA would like to thank you for continuing to ensure that Brandeis remains true to the principles upon which our university was founded, notably tolerance and coexistence. It is our hope that one day Al Quds will come to value these same principles; only then can we build a truly substantive and mutually beneficial partnership.
Sincerely,
SAIPA Board, Brandeis University