No to Plum Creek 24-7 Gas Station
64
people have signed this petition.
Add your name now!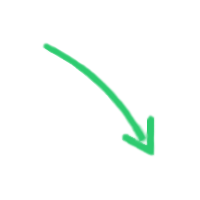 64

people

have signed.

Add your voice!
Maxine K.
signed just now
Adam B.
signed just now
To: Castle Rock Town Government
Castle Rock Representatives – We appeal to your better sense. Please do not put any 24/7 business in our neighborhood. The issues with this project are considerable and no amount of "tree" screening will reduce issues to an acceptable level. Residents and taxpayers of Castle Rock oppose the construction of a 24-7 gas station-car wash-convenience store at the intersection of Plum Creek Parkway and Lake Gulch Road.
We say NO …
NO to a service station. This would be the only gas station in Castle Rock abutting an existing neighborhood. There are already several stations within a mile of the project. Keep gas stations where they belong, where high density businesses reside, not in high density neighborhoods! This is common sense.
NO to more public safety concerns. Gas stations are safer than they once were, but they still explode and have spill issues. Several well documented "accidents" within the last year have included loss to human life, residential property damage, emergency evacuations and road closures. Community is concerned that public safety, EMS, Police and Fire have not (or may not) adequately develop written community emergency notification and evacuation plans based on the highly explosive nature of the proposed project. Citizens are also concerned about potential crime associated where "convenience" stores reside. Added public health concerns include safety of walkers who need to cross to service station or visit adjacent neighbors once round-about is complete.
NO to more noise. Plum Creek expansion and new residential building sites on the east end of Plum Creek have already increased traffic tremendously. Residents already can't enjoy their private outdoor spaces completely anymore. The round-about being installed along with the 24/7 service station will result in constant steady traffic noise. And, with the car wash proposed on the nearest end to existing neighborhoods, will residents ever be able to enjoy their patio, garden, or even open their windows on a beautiful Colorado day when all the parts of the project are done? The town appears to lack any serious concerns about noise impacts to its citizens as requests for noise reduction walls to be installed have been denied and explanations of why and/or alternative remediation has not been inadequately explained.
NO to more air pollution. The Environmental Protection Agency (EPA) has identified cars as the #1 source of air pollution. Increases in cancer risk from benzene and other highly toxic carcinogens in gasoline effects the health of citizens, especially the young and elderly. The proposed project will bring traffic along with higher air pollution emissions to nearby residents who are concentrated in high-density and single-family homes. This projects car wash will cause cars to "idle" directly near residential areas and in some cases, directly under the patios of residents facing the project. This significantly increases their exposure to toxic carcinogenic fumes and particulate matter. The toxics chemical portion(s) of gasoline fumes will also be transported to surrounding areas where people live, walk and exercise. The long-established community park with volleyball directly across the street will be rendered almost useless except for very short exposures. As you should be aware, no Public Health officials from any level of government recommends citizens breath in toxic auto fumes as they exercise and play.
NO to more other problems. Service stations are messy places where lots of trash can be found and it will increase the trash in our neighborhood. The 24/7 perimeter lighting will also cause increased light pollution in neighborhoods that have many residents whose bedrooms face the project site. Community members are also active in hobbies such as night sky watching since the neighborhoods surrounding the project, including Rhyolite Park, have had relative darkness, an exceeding rarity but one identified as an important concern nationally.