Say NO!! To The Northwich Meadows Development by Ainscough Strategic Land
323
people have signed this petition.
Add your name now!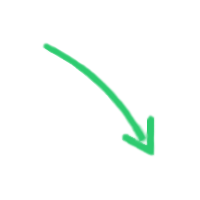 323

people

have signed.

Add your voice!
Maxine K.
signed just now
Adam B.
signed just now
BUILDING A HOUSING ESTATE ON THE
DANE VALLEY FLOOD PLAIN ??
The planning meeting for this proposed development is to be held at the CWAC offices in Winsford on
21st NOV. 2013 - WYVERN HOUSE - WINSFORD 4.00PM
Reference 13/03676/OUT
ALL OBJECTORS WELCOME !!
PLEASE SHOW YOUR SUPPORT
Do you want to lose this to another housing estate ?
Say NO !! to Northwich Meadows Housing Development.
You cancontact your local MP Graham Evans &
councillor Gaynor Sinar
regarding the idiotic proposals tobuild on a knownflood plain - they areall fully aware of the proposals
and will of course be happy to discuss these matters with you in detail.
You can also contact Mike Jones (Head of CWAC)
to discuss the same.
Gaynor Sinar : 01606 48884
Mobile : 07713 357 783
Email gaynor.sinar@cheshirewestandchester.gov.uk
Graham Evans: 01606 350323
You can also still make & reviewcomments on our petition site here but you MUST comment on the council site to be heard fully by the planning Dept.
(You will need to register on the council website to make an objection)
CWAC Have placed a single A4notice (Which is barely visable)on a lampost at the end of LANGLEY ROAD to inform the SEVERAL THOUSANDS ofpeople affected by this scheme, alongside a recent planning notification in the NORTHWICH GAURDIAN which one would need a microscope to read.
THIS IS NOT ENOUGH to inform all those affected. We would urge you to contact CWAC to make them aware of this & continue opposing this ONE SIDED SCHEME !!!
Please sign this petition in the box at the bottom of this page
& be sure to email the link below to any of your freinds that may be opposed to this development.
Thank You.
www.ipetitions.com/petition/no-to-northwich-meadows
You can click into the "signatures" tab at any time to see the comments put forward by the people who care about this debate
(Please keep checking this site for News updates &
signature information / comments.)
Even though this site invites you to make adonation..... you
DO NOT HAVE TO. This petition is free and your comments are much appreciated !
THE PETITION
We ALL wish to strongly protest the development of the Northwich Meadows housing estate proposed by Ainscough Strategic Land on the Dane River FLOOD PLAIN in Northwich.
(Approx. 300 houses with up to 30% being social housing) projected to be completed within 2 years presuming minimal objections !!
Ainscough /How planning, have said that they are proposing to submit planning applications within the next 4 weeks so we must act quickly.
The development will cause the following... Severe flood risk to properties - extreme danger to those forced to use the land close to the river which floods regularly as well as destroying wildlife including badgers, foxes, honeybees& vegetation some of which are protected species - traffic congestion - noise - pollution - urban sprawl - destruction of view to existing properties - devaluation of the same - increased crime -lack of school facilities-Doctors - Dentists Etc. Etc to name but a few!!!
This proposed development will effect all the surrounding areas including Rudheath - Davenham - Kingsmead plus further out lying areas as extra traffic form this proposed estate will restirct the flow of vehicular traffic into Northwich at most times (Currently chaotic at best).
emailthis link tothe petition to all your friends or anyone else who may be against the plan ... The more the better.
www.ipetitions.com/petition/no-to-northwich-meadows
NEWSFLASH17/07/2013 (PETITION)
Well well well !!!
We have more reasons for discussion today.
WE would liketo invite you ALL to read petition No. 250 &251.
Again it seems that this petition has hit a bit of a sore point amongst those who may have a vested intrest in the LAND. Read it carefully twice & come to your own conclusion. PLEASE also read all the other comments opposed to this development and perhaps ask yourself the question....... Why has thisperson signed it TWICE with the same comment???? Obviously someCASH to beWON or LOST??
Keep speaking out against this development by..........
SIGNING THIS PETITION NOW At....
www.ipetitions.com/petition/no-to-northwich-meadows
NEWSFLASH05/07/2013 (PETITION)
It seems that someone isNOT happy with OUR petition.... Petitionnumber 198 does not seem to be in full support of thiscampaign.... This is what was put forward (see below).... Perhaps he / she would like to makethemselves known instead of signing as anonymous ??? or perhaps they have a vested intrest or ......are even the people invloved in trying to develop this land.
Please read ALL the petition comments & make up your own mind. If you are in support, PLEASE SIGN THE PETITION
This is what comment 198 wrote today......
i have never read such rubbish, who are the sponsors, what evidence do you have to support the ridiculous claims and scaremongering stories. let the public know who you are and perhaps a sensible debate could take place.
We say .......
The Public Have already commented & will continue to do so.(Just look at the petition so far)
Let us make something very clear.... The evidence will come ultimately from the Environment Agency - CWAC - Ainscough Strategic land. They will be invited to put forward the FULL FACTS & DATA regarding the proposed development of thissite. in the meantime WE will continue to object to the amatuerish plans for this develpoment.
News (1)26/06/2013 (Northwich Gaurdian)
Some of you may have seen the article in the Northwich Gaurdian today (26/06/2013) regarding this development:
John Brooks of Ainscough Strategic Land was quoted saying
"We have to let the scheme breath & give it space - when people are engaged & enthusiastic- we plan to move quickly on"
Well the facts remain that this development is under protest and most people are opposed to this development (read the comments on the petition) .......
The words "let the scheme breath & give it space" really means lets give it time & hopefully everyone will forget about it so we can carry on regardless!!!!
Dont be fooled & carry on objecting.
News (2)29/06/2013 (Environment Agency)
The Environment Agency were in Northwich this weekend with their exhibition outlining the proposed flood defenses for Northwich - a very progressive & constructive set of proposals have been put forward to help stop the town flooding. The plans include building up the banks of the rivers within the town as well as the construction of holding reservoirs upstream to help take the vast volumes of water that flow through the Dane.
The availability of the required land to build these reservoirs is very limited and one of the sites proposed is the Dane Valley - the same site that Ainscough are proposing to build their estate !! This section of land is the last port of call before the river hits the town.
The land is currently agricultural and is therefore worth a lot less than it would be if planning permission were tobe obtained ?
The fact still remains that this is a flood plain and always will be.
One could be forgiven for thinking that Ainscough are attempting to increase the value of the land by applying to build and therefore force the Environment Agency to pay a higher price for this land which forms a crucial part of the flood defence scheme. (This would clearly be funded by the tax payer)
On further discussions with the environment Agency officials it appears obvious that the Ainscough flood risk assesment data is up to 15 years out of date as is theiraerial photograph of the proposed site..... interesting ???
Clarification on these matters can be obtained directly from the Environment Agency...
David J Brown
(Senior Environment Agency Flood Advisor on 01925 542269 or
david.j.brown@environment-agency.gov.uk
News (3)03/07/2013 (Farming)
It transpires that the farmer who is currently working this field with a valuable crop was given notice to quit the land (which he rents) about 12 months ago. This year will be his last opportunity to farm this land.
Obviously plans for this development have been in the pipeline for quite some time.
Apparently all communication with the land agents / owners hascome to a Halt. (No reason or information has been passed).
All in the interest of building a new housing estate where the actual land owners will get RICH QUICK ?
Is this another reason to import more crop from overseas thus increasing raw material prices and ultimately damage the UK economy evenfurther......?
That may be worth thinking about !!!
Object at the web site below...
www.ipetitions.com/petition/no-to-northwich-meadows
Help us to fight this proposal by signing this petition and also by making your negative views known to the team at Ainscough Strategic land at the following...
Richard Woodford (Partner) Tel: 0161 831 5884
Email: richard.woodford@howplanning.com
Or
John Brooks (Planning Director) Tel: 01942 269 791 or
Mobile 07766 696 425 (any time)
Email: john.brooks@ainscoughstrategicland.co.uk
Your help will be very much appreciated !!!
www.ipetitions.com/petition/no-to-northwich-meadows
Links