Help Stop The Deportation Of A Liberian LGBT Asylum Seeker
16
people have signed this petition.
Add your name now!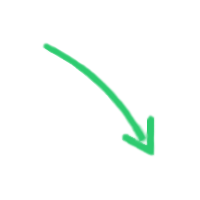 16

people

have signed.

Add your voice!
Maxine K.
signed just now
Adam B.
signed just now
No To Persecution is calling on members of the LGBT community to kindly support our objective by signing this petition to stop the deportation of Mark from Europe.
No To Persecution is a local NGO that works with LGBT across Liberia through a non invisible movement due to the fear of encountering harsh and unpleasant reaction from citizens of the country that don't welcome homosexuality.
Liberia law don't allow LGBT people to live freely; the citizens are very violent against LGBT individuals whenever they are recognize. All LGBT persons in Liberia are living in the closet, due to the danger of the situation, we are finding it harder and tougher to give out his full details in the petition because he is facing deportation and we don't know how it will end, so we are calling on the world to help us sign this petition to stop the deportation
We work with LGBT citizens underground across Liberia and we learned about his pending deportation when he contacted us. As an organization we are calling on all LGBT around the world to kindly sign this petition to bring to a halt the deportation.
The Liberian is trapped between three enemies, his family, the family of his late Muslim boyfriend and the anti-LGBT law of Liberia, it is a difficult situation for him, we are calling on you all to come and join this process to stop the deportation for him to not face Persecution and end up in top-security prison.
The traditional leadership of his tribe, members of his family and his late Muslim boyfriend Kamara family, newspaper articles about him, all governments officials that are against LGBT are keeping eyes on him to arrest and persecute him because of his sexuality, and this situation is unbearable and dangerous for him to come home, therefore we need this petition to help stop the deportation.
The government can't provide protection, discriminations against LGBT people are very high, Liberians are extremely homophobic, and worst of all it is risky for any LGBT individual to be visible. The government will press take him to prison if he is return and from there he will face persecution and be sentence to prison, we don't want him to go through such situation. Only our signature can help us stop this deportation.
We are calling on Migration to kindly grant him protection and freedom, deportation will only lead to jail sentence and it is not in line with his fundamental Human Right.

The judiciary system of Liberia is very corrupt according to reports conducted by international offices, even the president of Liberia Ellen Johnson Sirleaf said in March of 2014 that '"Supreme Court need to find a way to stop a system where somebody can just go to a magistrate and pay $25 and somebody gets put into jail, and sometimes you don't even know they are there", the President stated. http://frontpageafricaonline.com/index.php/news/10...
Let join our signatures and stop this deportation, our voices are the power we have to request protection for him and stop deportation, No Persecution, No Jailing; we want Protection and Freedom for him.
Senator Doe speaking against Homosexuality recently in Monrovia said:
''This is taking away the sanity, cultural and tradition that made us Liberians. I'm deeply worried about it, and hope something can be done soon," she added, further indicating that homosexual acts at the moment are punishable by a year in jail under Liberia's Sodomy Laws. She is proposed making it felony to carry a 10-year jail sentence'. http://thenewdawnliberia.com/general/8828-gay-prac...

Deportees are sent to prison upon their arrival in Liberia and we don't want to this happen, we are calling on everyone to join and help in the fight to stop this deportation http://www.tlcafrica.com/press_release_imprisoning... another link to a article that you can read about deportees send to prison directly from the airport in Liberia http://www.thenation.com/article/why-did-asylum-se...