No to Lafarge India Pvt. Ltd.
32
people have signed this petition.
Add your name now!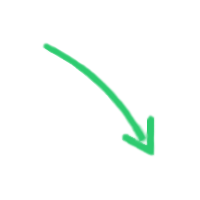 32

people

have signed.

Add your voice!
Maxine K.
signed just now
Adam B.
signed just now
Lafarge India Private Limited has proposed to set up a cement manufacturing plant and undertake limestone and coal mining activities at Elaka Nongkhlieh, Jaintia Hills district of Meghalaya, India. I request you to support our opposition to the company's said plans on the following grounds: 1. That the proposed plant and mining activity of Lafarge India Pvt Ltd is located at Elaka Nongkhlieh, Jaintia Hills, which is a Sixth Schedule area as under the Constitution of India. It is under the jurisdiction of the Jaintia Hills Autonomous District Council (a constitutional body that looks into and protects the interest of indigenous communities) and the population is dominated by Pnars (Jaintias) a Schedule Tribe. The area of Elaka Nongkhlieh is just 30 square kilometres and has about 700 households. The people of Elaka Nongkhlieh are dependent on agriculture and forests and are a peace loving people. Elaka Nongkhlieh is surrounded by and is partly under two Reserve Forests, namely, Narpuh Reserve Forest and Saipung Reserve Forest. a. Elaka Nongkhlieh has a rich limestone and coal reserve and till date the people have opposed any mining proposals by any individual or companies because of environmental concerns. b. Elaka Nongkhlieh is famous for its 'natural' caves. There are 145 km cave passages in Elaka Nongkhlieh. It was surveyed that within 1 square kilometre, there are 5 kilometre cave passages. Krem Liatprah is one of the longest in the Indian subcontinent, measuring 31 kilometres. The other caves include Krem Labit, etc. and these 'natural' caves take over a million years to form. The caves are also unique in that they house unique creatures. c. Elaka Nongkhlieh is also famous for Pynthor Le Tein which is the most fertile valley in Jaintia Hills district and is the rice bowl of the people. d. Elaka Nongkhlieh also plays an important role in history as in its midst there lies 'Kut Sutiang' or the Sutiang Ford where the Jaintias fought one of the last battles against the British soldiers before the British Colonisation. e. More interestingly, the lands at Elaka Nongkhlieh belong to the people this means that anybody from Elaka Nongkhlieh can use any part of land for cultivation which has been a customary right of every individual of Elaka Nongkhlieh. There are also 'Khloo Chnong' or community forests that are being looked after and managed by the community or by the people of Elaka Nongkhlieh. f. That Elaka Nongkhlieh is also the source of four main rivers Wah Umpyoi, Wah Lukha, Wah Kulpli and Wah Letein. 2. That Lafarge India Pvt. Ltd. is proposing to set up a 1.1 million tonne cement plant and undertake mining activities at Synrang Nohkso, Khim Pynam, Umrap, Langchrieh to Korhati (Lumsarman), etc., of Elaka Nongkhlieh. The site is adjacent to Pynthor Le Tein and is also surrounded by forests. 3. That the people of Elaka Nongkhlieh have been issuing various complaints with the Chief Executive Member of the Jaintia Hills Autonomous District Council, and the Executive Member of the council, not to issue permits and No Objection Certificates to Lafarge India Pvt Ltd, for the company's said plans but to no avail. The reason for this opposition is because such plants will pollute the environment and the people will stand to lose their agricultural lands, grazing lands and forests, among others. 4. That there have also been violent incidents in Elaka Nongkhlieh, where on October 4 , 2010, a group of Lafarge India Pvt Ltd sympathizers were assaulted at Chnongrim and were seriously injured in the assault. This was the first violent incident that took place in the peace loving Elaka Nongkhlieh. 5. That a protest rally against the JHADC and the company's plans was also organized on November 4, 2010, at Elaka Nongkhlieh by Daistong, Loomthari, Khaidong, Chnong Thymme, Chnong Rim, Moolasngi, LoomTongseng, Loom Bangla and Bomkhoosngi, the nine villages of the Elaka; 95 percent of the people of Elaka Nongkhlieh are against the company's proposals. 6. That on November 8, 2010, the Executive Committee of the Jaintia Hills Autonomous District Council under the Chief Executive Member decided to issue a No Objection Certificate to Lafarge India Pvt Ltd. This act was a totally undemocratic move by the Council as it went against the wishes of the people of Elaka Nongkhlieh.


Links
http://www.facebook.com/home.php?sk=group_128066547250751&ap=1
http://www.facebook.com/home.php?sk=group_128066547250751&ap=1#!/home.php?sk=group_142162842498092&ap=1