No to Heritage Hills Alt School
251
people have signed this petition.
Add your name now!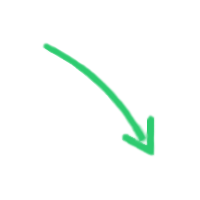 251

people

have signed.

Add your voice!
Maxine K.
signed just now
Adam B.
signed just now
TIME SENSITIVE ISSUE!
Dear Heritage Hills Neighbors,
We need your involvement! You may or may not know that the Douglas County School District is planning to locate the alternative/evening high school directly adjacent to the Ridge neighborhood in Heritage Hills.
If you're not aware, alternative/evening high schools are for students who haven't adjusted well to traditional high schools. In one student's words, ". . . where your school district sends you for stuff like Possession of Drugs, Fighting, Possession of a weapon, truancy, outside felonies or incorrigible conduct whatever that is." Bottom line, many of the students are people who have made multiple and serious bad decisions in their lives. We are very concerned that it will increase safety and security issues here in Heritage Hills.
In short, we do not support the idea of having such a facility directly adjacent to our neighborhood. We do support the additional uses which the district has in mind for the building: A conference room space, a Child Find program and a Bridges program (for post-high school special ed students).
The school district is having a meeting to inform the public of their plans:
WITH DOUGLAS COUNTY SCHOOL DISTRICT REGARDING BUILDING LOCATED BEHIND
HERITAGE HILLS HOMES
January 11, 2017
6:30 pm
Heritage Hills Clubhouse
Please come to the meeting to show support and sign the petition below.
The text of our letter to the Douglas County Board is as follows:
To: Members of the Douglas County School District Board of Education
Ms. Erin Kane, Interim Superintendent
Andy Cullen, Jones Lang Lasalle
Matt Capecelatro, Citywide Commercial Properties
Rich Cosgrove, Douglas County Schools
From: Heritage Hills Concerned Homeowners
Re: School Use of the property at 9350 Teddy Lane in Lone Tree
As residents of the Heritage Hills subdivision, we adamantly oppose the "potential use" of the above property as an alternative/evening high school. Please immediately re-consider and reverse any potential decision to locate the Eagle Academy adjacent to our neighborhood.
Such use of the property has serious negative consequences for our quiet residential community. We are deeply concerned about safety and security issues brought by this population of students, many of whom have made numerous poor decisions in their lives. We ask that the Douglas County School District follow the precedents set by other Colorado School Districts that have chosen not to locate their alternative high schools adjacent to or within residential areas. Clearly, other school districts are not willing to subject area residents to the potential risks associated with an adjacent alternative/evening high school.
Further, evening use of the facility violates several zoning requirements. Heritage Hills residents are determined to ensure that all zoning requirements are met. Zoning violations are not acceptable, and will be met with firm and decisive actions by community residents.
Many residents were offended by the way this potential use was communicated to the community by the real estate companies, with a package delivered to a very few homes just prior to Christmas.
Please do note that we do strongly support the use of the property as a conference center, as a site for the Child Find Program, and for use in the Bridge Program.
We strongly request that you make a decision to place the facility elsewhere, removed from residential areas. Should you not do so, please be aware that we shall oppose such use by every means possible.
Cc: Jackie Millet, Lone Tree Mayor
Lone Tree City Council
Seth Hoffman - City Manager, City of Lone Tree
Denise Denslow, Heritage Hills Community Manager
Pam Ladnier, Heritage Hills HOA President
PLEASE SIGN THE PETITION TO LET THE DISTRICT KNOW THAT THIS IS NOT ACCEPTABLE.