NO to Etoikechang/Yasumba Causeway
30
people have signed this petition.
Add your name now!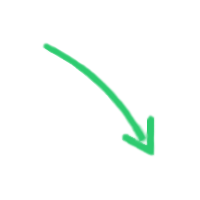 30

people

have signed.

Add your voice!
Maxine K.
signed just now
Adam B.
signed just now
"This project seeks to resolve the issue of the long overdue aspiration of Ngkeklau residence, and Mr. Isaac Bai the newly elected Governor of Ngaraard State is tasked with this major project that may improve the standard of living in his home state. In so doing, the governor hopes to carry out this project to develop his state into a tourist destination.
The long over-due aspiration of Ngkeklau residence is 3,200 feet Causeway and rehabilitation of Yasumba. Yasumba is situated just to the side of Ngeiit channel and if this project is realized would provide easy access to other natural resources that were not available to the community before and the ability of Ngaraard State government to credibly enhance its ecotourism to Taoch ra youelbeluu, Ngerbesang, Ngerdebsiu, and Idelui, and to feasibly manage the Ongiil conservation area."
This is a brief description included in the Environmental Assessment (EA) of the proposed project. This petition seeks to terminate the said project due to numerous reasons, one of them is, a destruction of the existing marine eco-system and the natural beauty of a virgin environment that equally attracts both tourists and locals. We strongly believe that the purposes, for the said project, listed in the EA are not enough to necessitate a project of such magnitude. Master planning/development of economic infrastructure have to be prioritized in the order of most needed to the least and with the provided purposes above, this project should be one of the least prioritized project in Ngaraard, particularly Ngkeklau. We request that the funds appropriated toward this project be reallocated towards paving of the existing connecting road from Ngkeklau to Ulimang, which will greatly benefit commuting students between these two hamlets or other important project. In terms of developing eco-tourism; there are other ways that we can develop this sector without having to build a causeway. Lastly to address the monitoring and enforcing of the Ongiil conservation area and the laws involved; the state government can procure cameras and other similar equipment strong enough to capture incriminating images of poachers couple of miles away, ie binoculars up at Todai in Ollei, Ngerchelong State.
We, the undersigned, are concerned citizens of Ngkeklau, Ngaraard who strongly oppose the Etoikechang/Yasumba Causeway Project for the reasons listed above and to simply try and preserve our pristine environment for the future generation.