PROTEST AT 10 DOWNING STREET AGAINST DISCRIMINATION OF THE POLISH PEOPLE BY POLITICIANS AND MEDIA IN THE UNITED KINGDOM
2653
signers.
Add your name now!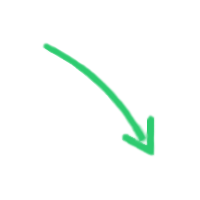 2653

signers.

Almost there!

Add your voice!
Maxine K.
signed just now
Adam B.
signed just now
POLISH VERSION
DEMONSTRACJA PRZECIWKO DYSKRYMINACJI POLAKÓW W WIELKIEJ BRYTANII 24 lutego, godz. 14.00 10 Downing Street, Londyn.
Powodem demonstracji mającej się odbyć 24 lutego jest niedawny skandaliczny atak na polskiego motocyklistę w Londynie. Motywem owego ksenofobicznego incydentu była znajdująca się na kasku poszkodowanego polska flaga. Niestety nie jest to odizolowany przypadek nie tylko dyskryminacji, ale i otwartej wrogości wobec polskiej mniejszości. Przykrym jest, że niegdyś wzorowe brytyjsko-polskie stosunki są dziś na granicy bycia zszarganymi przez populistycznych polityków traktujących Polaków jak kozły ofiarne. Demonstracja ma także wyrazić sprzeciw wobec ostatnich wycelowanych w Polaków wypowiedzi Premiera Davida Camerona, a także innym przypadkom publicznego napiętnowania ze względu na narodowość przez polityków różnych partii. Według ostatnich badań uniwersytetu UCL, wkład finansowy Polaków w gospodarkę brytyjską w postaci podatków był o 34% wyższy niż otrzymywane od państwa świadczenia. Jest to więcej niż jakakolwiek inna mniejszość narodowa. Nie chcemy dyktować warunków systemu benefitów ani natury relacji z Unią Europejską, albowiem leży to w gestii wszystkich obywateli i mieszkańców Zjednoczonego Królestwa, aby decydować o politycznej przyszłości poprzez sprawiedliwą debatę, racjonalne argumenty i głosowanie.
Demonstrację poprzedzi przejazd polskich motocyklistów z miejsca pobicia pod 10 Downing Street.
Kultywujmy dobre polsko-brytyjskie relacje, nie pozwólmy na dyskryminację Polaków.
List, który zostanie wręczony 10 Downing Street po demonstracji: https://docs.google.com/document/d/1sPwYgjpEwf6nn2CRWgJplo0rPFbTJuGI87HIlXZqhcY/edit?pli=1
Facebook demonstracji, który polubiło ponad trzy tysiące osób w zaledwie tydzień: https://www.facebook.com/stopdyskryminacjipolakow
Polish Bikers
Polish Youth Association Patriae Fidelis
(Aktualizowana pełna lista sygnatariuszy znajduje się pod listem)
ENGLISH VERSION
DEMONSTRATION AGAINST DISCRIMINATION
OF THE POLISH PEOPLE IN THE UNITED KINGDOM
24th February 2014, 2pm
10 Downing Street, London
The demonstration taking place on the 24th February has been triggered by a recent outrageous attack on a Polish biker in London. The motive behind this xenophobic incident was a Polish flag placed on the victim's helmet. It is not an isolated example of the discriminatory behavior towards the Polish minority. It is truly hurtful that once excellent British-Polish relations are on the verge of being shattered by populist politicians, who are using Poles as scapegoats. The demonstration is against Prime Minister David Cameron's recent remarks about Poles, as well as other public stigmatisations based on nationality by politicians of various parties. According to recent UCL studies, Poles have contributed with their taxes 34% more to the British economy when compared to the benefits taken, more than any other minority. We do not want to dictate what the benefit system should be nor the nature of relations with the European Union, because it is up to all citizens and residents of the United Kingdom, to decide the political future by fair debate, reasoned argument and ultimately by voting.
The demonstration will be preceded by a symbolic ride of Polish bikers from the place of assault to the 10 Downing Street.
The good British-Polish relations shall be cultivated, let's not allow bigotry and discrimination against the Polish people.
The letter which will be handed in at 10 Downing Street after the demonstration: https://docs.google.com/document/d/1sPwYgjpEwf6nn2CRWgJplo0rPFbTJuGI87HIlXZqhcY/edit?pli=1
Facebook fanpage which gathered more than 3 thousand people in just a week: https://www.facebook.com/stopdyskryminacjipolakow
Polish Bikers
Polish Youth Association Patriae Fidelis
(See the current full list of signatories under the letter)
Signatories:
Jarosław Bernat, Representative of the Polish Bikers in the United Kingdom

Marzena Schejbal, Chairman of the Home Army (Armia Krajowa) in the United Kingdom

Sergiusz Paplinski, Home Army (Armia Krajowa) veteran

Jan Niechwiadowicz, Author of the "German Camps, Polish Victims"

Jerzy Byczynski, Chairman of the Polish Youth Association "Patriae Fidelis"

Ryszard Parulski, Head of the Polish Olympians Association and Vice-Chairman of the Polish Olympic Committee

Wiktor Moszczynski, Chairman of SPK Ltd (Polish Veterans Organisation)

Maciej Swirski, Chairman of the Polish Anti-Defamation League

Janusz Rozycki, son of Jerzy Rozycki, one of Enigma codebreakers

Irena Grocholewska, Head of Federation of Polish Teachers Abroad

Patryk Malinski, Conservative Candidate for the Hounslow Council

Lukasz Filim, Executive Board President of the Polish Professionals in London

Dawid Wawrzyniak, Chairman of the Polish Cooperation Network

Sławomir Wróbel, Chairman of the Polish Group London "PogLond"

Maciej Bator, Coordinator of the Vote! Campaign

Victor Woldanowski, Moderator of the Polish Media Issues group