No to Burbank for the 2014 ADS Convention!
211
people have signed this petition.
Add your name now!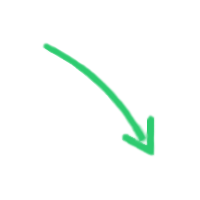 211

people

have signed.

Add your voice!
Maxine K.
signed just now
Adam B.
signed just now
The 2014 Annual ADS Convention has been decided and voted by the National ADS Board to be held in Burbank, California without consulting the local ADS and ADYA chapters. Burbank is an unsuitable location for the Convention for a number of reasons:




I. The Marriott Burbank Airport hotel will be a true embarrassment to our organization and a major disappointment to the families and to our youth who will be flying in and spending thousands of dollars only to find themselves stranded in such an unsuitable place.





This hotel does not meet the minimum requirements to host our Convention. The most basic necessities are completely lacking:





The hotel does

not have enough

rooms to accommodate all guests (488 rooms total)

2013 Ft Lauderdale

Min double-bed rooms needed (Historically shown)

Standard Rooms with Double-Beds booked

285

280

Burbank Hotel - Double Bed Rooms

Required

Available

Difference

Percentage

280

203

77 rooms

Under by 27.5%

The ballroom is

not large enough

to accommodate attendees

There is not enough meeting space to hold our daily events

The hotel and rooms themselves are lacking in basic amenities

The hotel is right next to a commuter airport and train station. Guests will be subjected to constant noise from passing trains and airplane takeoffs/landings

-Airfare to Burbank Airport is

more expensive

than airfare to LAX by an average of

$150 per ticket

. It is more difficult to find direct flights to Burbank airport, which cuts into families' vacation time.

The hotel has 2 small pools

-A 3 ft pool for 40 people standing

-A 4 ft pool for 25 people standing

The hotel is 45 min away from LAX (assuming no traffic)

It will cost a minimum of $100 to reach the hotel by taxi; traffic throughout the day is unpredictable (May take up to 1.5 hrs to reach the hotel with traffic)

The savings of hotel rooms per night will be outweighed by the cost of taxis, car rentals and shuttle services, making this convention overall more expensive and more cumbersome to organize.

II.Many local Druze Southern California Community members are disappointed with the location chosen and worry that their children will not attend this convention even though it is driving distance from home.
Burbank is not a vacation destination!
-Burbank is a small city located far from any place of interest
-The chosen area does not contain suitable choices for food, recreation or outings
-The hotel is located near a small shopping strip mall with McDonald's, Del Taco and Panda Express.
-It is far from Los Angeles = 30 min (assuming no traffic)
-It is far from the closest beach (Santa Monica) = 40 min (assuming no traffic)
-Traffic is a major issue in Southern California. Large portions of the day will be wasted commuting on freeways.




Burbank is not a suitable location for the upcoming 2014 Annual ADS Convention and the hotel chosen makes the matter even worse. Let's put our heads together and work on relocating this convention from Burbank to Los Angeles or elsewhere in California.



Our fellow Druze Community members look forward to this major Annual Convention. It is their opportunity to take a family vacation and to reconnect with our Druze brothers and sisters. Let's make this upcoming Convention worthwhile and worth the cost that our attendees will be paying, while allowing them to enjoy beautiful California and stay in a hotel that can comfortably accommodate us all.



Our families and children are counting on us to make sure this convention is not a setback. Our members demanded continuous improvement and this location and hotel is a major degradation to the standard we have been accustomed to during the last 6 years. We should not take several big steps back when we have better options available. Around 400 families save their money and vacation time to attend this coveted fellowship event. Let us make sure they take back home great memories to keep them coming.



By signing this petition, you will be adding your voice to the many who are disappointed by the ADS National Board's decision to host our major Annual ADS Convention in such an unsuitable location and venue. We need to get serious about correcting a decision that will ultimately fail our community and harm our convention experience.



Thank you for signing this petition.







Links