NO to 1000 New Housing Units in Coronado
66
people have signed this petition.
Add your name now!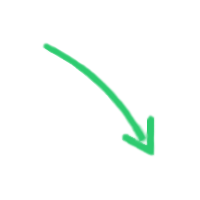 66

people

have signed.

Add your voice!
Maxine K.
signed just now
Adam B.
signed just now
Objection to Proposed 1000+ Units for Coronado
Dear Honorable Board Members:

The community of Coronado appreciates the opportunity to share our comments and concerns with the proposed 2021-2029 Regional Housing Needs Assessment (RHNA) plan. The community recognizes development of the RHNA is a challenging endeavor and we sincerely appreciate the hard work and active engagement of SANDAG staff throughout the process.

We have grave concerns about the plan's disproportionate impact on Coronado. Under the proposed RHNA plan, Coronado would be assigned 1,001 new housing units, up from 50 and 64 units during the prior two housing cycles. While we are committed to doing its fair share to address the region's housing shortage, the proposed 2000% RHNA increase is both unreasonable and impractical for the reasons outlined below.

Coronado is constrained unlike any other city in San Diego County.

• Although the City of Coronado occupies 7.7 square miles of land within its boundaries, approximately 5.5 square miles, or 71% of the City, are owned by the U.S. Navy, the Unified Port District of San Diego, and the California Department of Parks and Recreation, none of which may be used to accommodate future housing. Consequently, the City only has land use authority over a 2.2 square mile area.

• The 2.2 square miles under the City's jurisdiction are densely developed with a high concentration of multi-family housing which provides limited geographic capacity to accommodate significant new growth.

• 95% of the parcels in Coronado are already zoned for residential use and there are very few vacant properties, severely limiting the City's ability to meet the proposed RHNA by rezoning commercial properties or developing vacant land.

• The entire City of Coronado is within the coastal zone. Residential uses are not coastal dependent uses and new high-density, multi-family housing would require Coastal Commission approval and meet attendant off-street parking requirements.

• Coronado is within the Airport Influence Area and Accident Potential Zone of NAS North Island which will prevent any increased density or height.

• Coronado has a high concentration of designated historic homes which cannot reasonably be redeveloped with higher density multi-family units and the loss of historic properties would irreparably damage Coronado's unique community character.

• Coronado's only links to mainland San Diego are via the San Diego-Coronado Bridge and State Route 75 along the Silver Strand. Commuter trips generated by new housing would exacerbate already congested conditions on the Bridge and State Route 75 and there are no practical alternatives to increase traffic capacity.

The inclusion of military jobs in the RHNA formula unreasonably escalates Coronado's housing share.

• Naval Air Station North Island (NASNI) comprises almost 70% of Coronado's total land area, approximately 25% of its population, and 45% of its total jobs. No other city in San Diego County would be as significantly impacted by the presence of a military base in their jurisdiction.

• Active military jobs should not be included in the RHNA formula. Active duty military jobs are unique because military personnel are assigned to a base and have no choice where to live and work. Moreover, local governments have no control over military base population, jobs, or housing provisions.

• While the proposed RHNA formula includes all active military jobs at NASNI, it does not account for housing already provided for the vast majority of service men and women who reside on base, aboard ships, or in federally subsidized military housing in San Diego County. Moreover, it is illogical to include thousands of Navy jobs assigned to aircraft carriers whose sailors must live aboard the ship.

• NASNI provides regional economic benefits which are enjoyed throughout the SANDAG region while the City of Coronado disproportionately endures its traffic, noise, and other impacts. Providing additional housing for military personnel should be a shared burden between the entire San Diego region and the U.S. Navy, not just the City of Coronado. Coronado's high land values makes it economically challenging to develop high-density affordable housing.

• Like many coastal California cities, Coronado is a highly desirable place to live and consequently has very high land costs which makes it economically challenging to develop high-density affordable housing. While the City of Coronado may ultimately endure a painstaking process to rezone its community to accommodate the desired high density affordable housing, it is unlikely that developers will construct.

For the reasons outlined above, we respectfully request the SANDAG Board of Directors revise the draft RHNA plan to account for the unique circumstances and challenges in Coronado.