No royal visit to apartheid Israel
24
people have signed this petition.
Add your name now!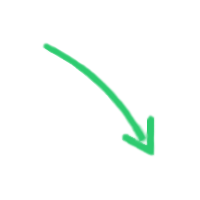 24

people

have signed.

Add your voice!
Maxine K.
signed just now
Adam B.
signed just now
According to British media reports the royal family may visit Israel in an official capacity later this year, on the 100th anniversary of the Balfour Declaration. This petition is asking that no royal visits Israel while she continues to violate international law and abuse human rights.
Balfour specifically stated "it being clearly understood that nothing shall be done which may prejudice the civil and religious rights of existing non-Jewish communities in Palestine" yet Israel continues to break international laws while denying those around her their basic human rights. Her behaviour needs to be viewed as on a par with apartheid South Africa and now requires the same treatment a full boycott of all Israeli produce and a withdrawal of any sporting or other communal activity that can be taken as condoning her behaviour.
Amnesty International observe that "Israeli forces unlawfully killed Palestinian civilians, including children, in both Israel and the Occupied Palestinian Territories (OPT), and detained thousands of Palestinians from the OPT who opposed Israel's continuing military occupation, holding hundreds in administrative detention. Torture and other ill-treatment of detainees remained rife and was committed with impunity. The authorities continued to promote illegal settlements in the West Bank, including by attempting to retroactively "legalise" settlements built on private Palestinian land, and severely restricted Palestinians' freedom of movement, closing some areas after attacks by Palestinians on Israelis. Israeli forces continued to blockade the Gaza Strip, subjecting its population of 1.9 million to collective punishment, and to demolish homes of Palestinians in the West Bank and of Bedouin villagers in Israel's Negev/Naqab region, forcibly evicting residents. The authorities imprisoned conscientious objectors to military service"

Accepting that the inhuman treatment of entire populations needs to end is not anti-semitic, it is applying the moral codes that the holocaust should have taught all of us. When a country and or its populace have historically been abused, it is not 'picking' on them to ask them to stop the very types of behaviour they have rightly condemned being used against themselves.
Please sign this petition to ask Her Majesty and the wider royal family to boycott Israel until she conforms to international law and stops violating human rights.
The image used is from http://www.redressonline.com/2016/11/first-ever-co...
http://www.salon.com/2016/04/11/brutal_ugly_illega...

https://www.amnesty.org/en/countries/middle-east-a...

https://en.wikipedia.org/wiki/Balfour_Declaration