No Parking Signs for Commercial Vehicles- Lakeview Retreat
100
people have signed this petition.
Add your name now!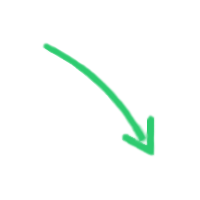 100

people

have signed.

Add your voice!
Maxine K.
signed just now
Adam B.
signed just now
Please sign this petition and help keep our neighborhood safe, quiet and enjoyable for all residents.


18-Wheelers and other large commercial vehicles are parking on the streets of Lakeview Retreat along the sides of houses, at intersections, in front of green spaces, near crosswalks, and near fire hydrants. This petition is to ask the municipality to post signs in the neighborhood preventing commercial vehicles from parking on residential roads (unless they are loading, unloading, or are performing some other work task).

Having 18-wheelers park on our residential streets for days at a time is not only an eyesore, these vehicles also make it difficult for emergency vehicles like fire trucks and ambulances to enter the neighborhood and may prevent access to fire hydrants.


The truck generators run continuously causing noise and air pollution and can be heard inside houses at night. The parking of large commercial vehicles on our residential roads makes it difficult for people to back out of their driveways and blocks the view around corners making traffic accidents a real possibility. Not to mention it's really creepy to have the window of the sleeping area of an 18-wheeler looking over your fence and into your bedroom window all day and night.


Please sign this petition so signs can be posted which will help keep our roadways safe and our neighborhood comfortable and pleasing for all residents. Thank you.

Below is a copy of a section of the Transportation Code that addresses this issue:
TRANSPORTATION CODE
TITLE 7. VEHICLES AND TRAFFIC
SUBTITLE C. RULES OF THE ROAD
CHAPTER 545. OPERATION AND MOVEMENT OF VEHICLES
SUBCHAPTER A. GENERAL PROVISIONS
Sec. 545.307. OVERNIGHT PARKING OF COMMERCIAL MOTOR VEHICLE IN OR NEAR RESIDENTIAL SUBDIVISION.
(c) The residents of a residential subdivision may petition a county or municipality in which the subdivision is located for the posting of signs prohibiting the overnight parking of a commercial motor vehicle in the subdivision or on a street adjacent to the subdivision and within 1,000 feet of the property line of a residence, school, place of worship, or park. The petition must be signed by at least 25 percent of the owners or tenants of residences in the subdivision. Not more than one person for each residence may sign the petition, and each person signing must be at least 18 years of age. Promptly after the filing of a petition meeting the requirements of this subsection and subject to Subsection (d), the county or municipality receiving the petition shall post the signs.
(d) A county or municipality receiving a petition under Subsection (c) may condition the posting of the signs on payment by the residents of the residential subdivision of the cost of providing the signs.