No Parade on December 7 2013 in Mc Minnville, TN
259
people have signed this petition.
Add your name now!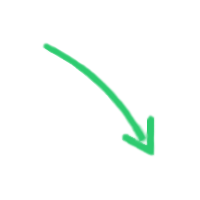 259

people

have signed.

Add your voice!
Maxine K.
signed just now
Adam B.
signed just now
WEIGH IN: My post on 105.3 page. This is about the Christmas Parade scheduled for December 7th. This is also the date that they will be having the memorial for Dominque Pinegar, one of the 4 seniors that was killed over the weekend. While the memorial is being held at a local church, I don't think that it is respectful to the family, community or our children. This is MY OPINION. You don't have to agree with it, but you need to respect it. If you think like me, please weigh in on this and let them know how you feel. Let your voice be heard...Contact Main Street McMinnville (931) 506-5335....OR EMAIL THEM: mainstmcminn@blomand.net

Missy Bouldin Baxter: I agree with the above ladies. It needs to be moved to AT LEAST the 14th....if not the 21st. (Christmas is not until the 25th. I have always thought the parade was too soon anyway. Needs to be closer to Christmas...but that is beside the point.)

We need to do this out of respect for our community and the families and friends of all of those involved. This tragic accident has sent shock waves through our community. The last 14 months our kids have lost several class members. 6 of those I know were seniors. I REALLY believe the powers that be in this small town need to think about our kids right now.

I believe, like Amanda, life does go on...but give them a little time to get their bearings about them and hopefully be able to smile a little. Having a parade, I don't care what it's for, the day the community and our families have to lay to rest a child is just tacky and disrespectful.

This has affected everyone in this community at some level. Be it that they knew the kids or the families or that they have kids that age, or that it breaks hearts at the tragic loss. We are ALL crushed. OUR kids need to come first right now and while a week won't make all that much difference, it'll help some. Please think about it Warren County. If this was YOUR child....how would you feel about a parade the day your son/daughter is to be buried. The funeral starts at 2. It will be a LONG one I'm sure. You don't rush this. There is no way that some people will be able to switch gears that fast...I seriously doubt the funeral will be over by 3.

Simply said, ya'll need to move the date out of respect.