CITY OF BERKELEY WANTS TO BAN VAPING PRODUCTS
11
people have signed this petition.
Add your name now!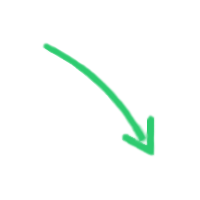 11

people

have signed.

Add your voice!
Maxine K.
signed just now
Adam B.
signed just now
CALL TO ACTION: BERKELEY PLANS ON FOLLOWING SUIT WITH SAN FRANCISCO IN BANNING THE SALE OF VAPOR PRODUCTS
SB 38 is a Ban on Vapor and All Flavored Tobacco Products. This effects Cigar Smokers, Hooka Bars and Shops, Chewing Tobacco, Vape E-liquids, JUUL Pods, Snuffs and Menthol Cigarettes. This Bill also Affects Smokers that are looking to quit and try safer alternatives.
As It Reads:
This bill would prohibit a tobacco retailer from selling, offering for sale, or possessing with the intent to sell or offer for sale, a flavored tobacco product, as defined. The bill would authorize an enforcing agency to assess civil penalties under the STAKE Act for a violation of this prohibition. The bill would state the intent of the Legislature that these provisions not be construed to preempt or prohibit the adoption and implementation of local ordinances related to the prohibition on the sale of flavored tobacco products. The bill would state that its provisions are severable.
(a) "Characterizing flavor" means a distinguishable taste or aroma, or both, other than the taste or aroma of tobacco, imparted by a tobacco product or any byproduct produced by the tobacco product. Characterizing flavors include, but are not limited to, tastes or aromas relating to any fruit, chocolate, vanilla, honey, candy, cocoa, dessert, alcoholic beverage, menthol, mint, wintergreen, herb, or spice. A tobacco product shall not be determined to have a characterizing flavor solely because of the use of additives or flavorings or the provision of ingredient information. Rather, it is the presence of a distinguishable taste or aroma, or both, as described in the first sentence of this definition, that constitutes a characterizing flavor.

(b) "Constituent" means any ingredient, substance, chemical, or compound, other than tobacco, water, or reconstituted tobacco sheet, that is added by the manufacturer to a tobacco product during the processing, manufacture, or packing of the tobacco product.
What We Need
We asking for your help. If Vaping has help you quit smoking, Help a love one quit Smoking and you are a registered Voter in California and live in the city of Berkeley as well as neighboring cities, we ask you to sign the petition. We would love the support we can get but we need California to step up. Protect Adult Choices to Adult Products. Protect Your Rights Today, Sign and Share.
Don't Let California use children as a shield to strip your rights as an adult. It is a parent job to raise their children not the State of California.
Thank you for Reading and Support