NO OIL IN OUR SOIL
13851
signers.
Add your name now!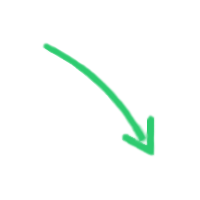 13851

signers.

Almost there!

Add your voice!
Suzanne Coogan
signed 58 minutes ago
Andrea Garcia
signed 5 hours ago
Disclaimer: This is not a fundraiser, DO NOT DONATE USING THIS PAGE. If you would like to donate PLEASE GO TO:
https://www.breachcollective.org/
https://www.protectouraquifer.org/contribute
https://www.southernenvironment.org/about-selc/offices/nashville-tn
We are Memphians and people who care about the end of ENVIRONMENTAL RACISM. Our future, our water, our air, and our land are at risk of contamination by Valero, Plains All American and their Byhalia Pipeline.

The 49 mile Byhalia Connection pipeline is a THREAT to our community that is being permitted to happen by the silence of people in power and the rushed permitting process of the NWP12 waiver. This pipeline would disrupt communities in De Soto County thru South Memphis (e.g. Rolling Green Hills, Westwood, Walker Homes/West Junction, Mitchell Sub, Boxtown, Indian Hills). Our communities are adamantly against Valero and Plains All American Pipeline.
Encourage Memphis City Council to Pass the Resolution Opposing the Byhalia Connection Pipeline
Encourage Memphis Light, Gas, and Water (local utility) to protect Memphis' pristine and only drinking water source, the Memphis Sand Aquifer, with a wellhead protection zone ordinance.
Stand on the side of the community against the interest of the billion-dollar crude oil pipeline company perpetuating environmental racism. This company will earn $7 Billion per year. They are only donating $750,000 to the community and $250,000 to the local university.
Will you stand with us to use our power to fight this pipeline and protect future generations from environmental racism? Sign this petition to ask the leaders in Memphis and in Tennessee to stop this Byhalia Pipeline. No oil in our soil!
Disclaimer: This is not a fundraiser, DO NOT DONATE USING THIS PAGE. If you would like to donate PLEASE GO TO:
https://www.breachcollective.org/
https://www.protectouraquifer.org/contribute
https://www.southernenvironment.org/about-selc/offices/nashville-tn