No New Vacation Rental Ordinance in Oceano!
155
people have signed this petition.
Add your name now!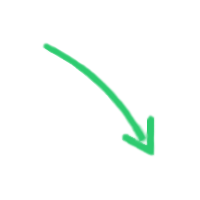 155

people

have signed.

Add your voice!
Maxine K.
signed just now
Adam B.
signed just now
October 28, 2022
Dear Board of Supervisors,
We are a group of property and vacation home owners, business owners and residents that are expressing our deep concern and frustration with the recent efforts by the Oceano Advisory Council's (OAC) attempt to impose a vacation rental ordinance by a process that is hostile, self-serving, and which is harmful to the economy of Oceano.
***STRAND WAY & PIER AVE. AREA SHOULD BE VISITOR SERVING ZONE, as it is Coastal Zone!***
THE OAC PROCESS IS NOT COMMUNITY DRIVEN AND IS HOSTILE
First, the vacation ordinance process commenced because the Chair of the OAC, Mr. Charles Varni, does not want a vacation rental house across the street from his home. This was first rumored, but then later confirmed in their recorded meeting on June 16, 2022. Mr. Varni clearly states his motivation for a vacation ordinance at approximately 1 hour 12 min. into the June 16th meeting. In terms of notifying residents of this ordinance discussion, the board members placed flyers only on the doors of neighbors on the inland side of Hwy 1. They did not place flyers on the coastal side of Hwy 1, which is where the vast majority of the vacation home business licenses exist. This was confirmed by a board member as seen on the meeting recording on October 13, 2022. This appears to be an attempt at selective notice so that they could quietly force their agenda on unknowing and unwilling homeowners.
In their meetings regarding their proposed vacation ordinance, which are recorded and posted on YouTube, the majority of homeowners (outside of the OAC) were opposed to their ordinance. Yet at their meeting on October 20, 2022, Mr. Varni represented to the SLO County planner who attended the meeting, that the vacation rental owners were in favor of their proposal. This is categorically untrue.
In these meetings, OAC board members have referred to property owners as the "mafia", described them as "privileged" repeatedly, and have referred to vacation rental homes as a "plague" to the neighborhood. Aspects of the meetings have been hostile to speakers opposed to what appears to be a pre-set determination by the OAC to implement a vacation ordinance based on their personal interests and biases. One OAC member has openly referred to tourists as "tourons" and on another occasion, an OAC board member referred to vacation rental owners as "assholes".
During an OAC meeting on October 20, 2022, the OAC asked a homeowner seeking a vacation rental permit if he was "registered to vote in Oceano", insinuating it was shameful that he was not registered to vote in Oceano and exhibiting prejudice. Although the OAC finally moved to approve the application (2-1), the location of where a person votes should not be the basis of recommending an approval or denial of such a permit.
Thus, the OAC has acted in their self-interest, has been hostile to the public which have attended their meetings, and have misrepresented that we are in favor of their proposed ordinance to county staff when we are not.
THE PROPOSED OAC VACATION ORDINANCE DOESN'T MAKE SENSE AND IS HARMFUL TO OCEANO'S ECONOMY
***STRAND WAY & PIER AVE. AREA SHOULD BE VISITOR SERVING ZONE, as it is Coastal Zone!***
In their proposed vacation rental ordinance, the OAC wishes to impose drastic changes that would phase out many of the vacation rental properties on the "beach side" of Oceano. The neighborhoods around Pier Ave and the Strand have historically been vacation rentals, acting as a visitor corridor, supporting tourism and businesses in Oceano. The jobs created by these small businesses (house cleaners, maintenance workers, laundry services and more) are an important part of our local economy.
Further, some of the OAC's proposed changes included: cap the number of vacation rental business licenses on the coastal side of Hwy 1 to 100 max, allow only one business license every 500 feet. This would drastically reduce the number of vacation rentals on the beach side, harm our local economy and could potentially be a violation of the Coastal Act. They have also proposed making the issuance of a permit more restrictive with the goal, as they put it, to prevent "multi-generational wealth." We are confused as to what this advisory committee's real goal is? To create class warfare? To pass judgement and shame fellow citizens that own property?
WE REQUEST COUNTY INTERVENTION
We ask the County of San Luis Obispo to intervene and stop the OAC from unilaterally, and without regard to public input, attempt to create a vacation ordinance which satisfies their member's personal preferences, biases and interests, but harms the economic vitality of Oceano.
***STRAND WAY & PIER AVE. AREA SHOULD BE VISITOR SERVING ZONE, as it is Coastal Zone!***
Sincerely,
Oceano Home Owners, Business Owners and Residents