No NATO weapons in Ukraine!
11
people have signed this petition.
Add your name now!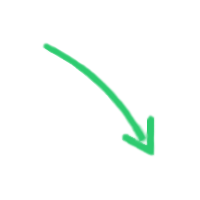 11

people

have signed.

Add your voice!
Maxine K.
signed just now
Adam B.
signed just now
Conflictul din Ucraina a făcut mii de victime, peste un milion de oameni au emigrat iar milioane de oameni și-au pierdut casele și bunurile. Indiferent de etnie, ucrainienii trebuie ajutați – medicamente, hrană, cultură, dezvoltare economică. Ucraina NU are nevoie de ARME – ci de ADEVĂR și LIBERTATE. A alege o altă cale înseamnă libertate de opinie, NU TERORISM!
Europa înseamnă civilizație - NU RĂZBOI!
România este o țară a păcii! Românii nu doresc ca NATO să trimită arme în Ucraina!
Conflict of Ukraine took thousands of casualties, more than a million people have emigrated and millions of people lost their homes and property. Regardless of ethnicity, Ukrainians need help - medicines, food, culture and economic development. Ukraine does not need weapons - but the truth and freedom. Choosing a different path means freedom of opinion, NOT TERRORISM!
Europe is civilization - NOT WAR!
Romaniais a country of peace! Romanians do not want NATO to send weapons to Ukraine!
Конфликт Украины взял тысячи жертв, более миллиона человек эмигрировали и миллионы людей потеряли свои дома и имущество. Независимо от этнической принадлежности, украинцы нуждаются в помощи - лекарства, продукты питания, культуры и экономического развития. Украина не нужно оружие - но правду и свободу. Выбор другой путь означает свободу мнений, не терроризм!
Европа цивилизация - НЕ ВОЙНА!
Румыния является страной мира! Румыны не хотят, чтобы НАТО отправить оружие в Украину!
Conflitto di Ucraina ha avuto migliaia di vittime, più di un milione di persone sono emigrate e milioni di persone hanno perso le loro case e proprietà. Indipendentemente da etnia, ucraini bisogno di aiuto - medicine, cibo, la cultura e lo sviluppo economico. L'Ucraina non ha bisogno di armi - ma la verità e la libertà. La scelta di un percorso diverso significa libertà di opinione, NON TERRORISMO!
L'Europa è la civiltà - non la guerra!
La Romania è un paese di pace! Rumeni non vogliono la NATO a inviare armi in Ucraina!
Konflikt in der Ukraine nahm Tausende von Verletzten wurden mehr als eine Million Menschen ausgewandert und Millionen von Menschen verloren ihre Häuser und Eigentum. Unabhängig von der ethnischen Zugehörigkeit, brauchen Ukrainer Hilfe - Medikamente, Essen, Kultur und wirtschaftliche Entwicklung. Ukraine nicht Waffen müssen - aber die Wahrheit und Freiheit. Die Wahl eines anderen Weg bedeutet Meinungsfreiheit, kein Terrorismus!
Europa ist Zivilisation - NOT WAR!
Rumänien ist ein Land des Friedens! Rumänen wollen nicht NATO-Waffen in die Ukraine zu schicken!
Conflit d'Ukraine a pris des milliers de victimes, plus d'un million de personnes ont émigré et des millions de personnes ont perdu leurs maisons et leurs biens. Quelle que soit l'origine ethnique, les Ukrainiens ont besoin d'aide - les médicaments, la nourriture, la culture et le développement économique. L'Ukraine n'a pas besoin d'armes - mais la vérité et la liberté. Choisir un chemin différent, c'est la liberté d'opinion, pas le terrorisme!
L'Europe est la civilisation - pas la guerre!
La Roumanie est un pays de paix! Roumains ne veulent pas de l'OTAN d'envoyer des armes à l'Ukraine!
Conflicto de Ucrania tomó miles de víctimas, más de un millón de personas han emigrado y millones de personas perdieron sus hogares y propiedades. Independientemente de su origen étnico, ucranianos necesitan ayuda - medicinas, alimentos, cultura y desarrollo económico. Ucrania no necesita armas - pero la verdad y la libertad. La elección de un camino diferente significa la libertad de opinión, no el terrorismo!
Europa es la civilización - NO LA GUERRA!
Rumania es un país de paz! Los rumanos no quieren la OTAN para enviar armas a Ucrania!