Remove Tutubi Plaza
57
people have signed this petition.
Add your name now!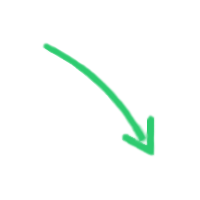 57

people

have signed.

Add your voice!
Maxine K.
signed just now
Adam B.
signed just now
We, the residents of Minna, Natoma and Russ Streets, respectfully petition the City of San Francisco to return Tutubi Plaza (Russ Street at Minna) to regular traffic flow and remove the concrete pylons along the sides. The creation of this plaza has resulted in ongoing threats to the health, safety, security and welfare of the children who play in the adjacent Tutubi Park as well as the health, safety, security and welfare all the residents who live near and the pedestrians who walk through the plaza.
While the artwork on the street is lovely and the residents of this neighborhood value open space and reduced traffic, this is the wrong place for a plaza of this type due to its proximity to 6th street with it's population of homeless people, previously incarcerated individuals, drug users and gangs. Tutubi Plaza has created a haven for:
Illegal drug users: Blatant illegal drug use can be observed any time of the day and night: smoked, snorted and injected.




Homeless people: The concrete pylons provide a perfect structure to sleep/lean against for extended stays. Problems of public urination and defecation are included wherever homeless people sleep and this is no exception.




Pedophiles: With the population of previously incarcerated and mentally compromised individuals living in SROs on 6th street, it's not a good idea to give them a comfortable place to hang out right next to a children's playground (Tutubi Park).




Fights and mental outbursts: Again, the same population from 6th street who visit this plaza tend to fight, steal things from each other and have loud emotional meltdowns, which are all very frightening to witness.




Thefts, assaults and muggings: Neighborhood gangs, both teen and adult, frequent this plaza and wait for unsuspecting pedestrians to walk through while texting on their smartphones or carrying shopping bags/purses.



The San Francisco Police Department has recorded 629 incidents within a block of Tutubi Plaza from Sep 30 2011 to Sep 28 2012. The types of incidents confirm all the threats above and more. Furthermore, blocked by the concrete pylons at the ends of the plaza, Police cannot pursue suspects through the plaza by car, compounding the security problems. Suspects and assailants often get away by simply running through the plaza.
Due to all the homeless and clandestine activity on the plaza, the DPW (or The City's contractor) has been observed to be picking up the trash and washing this plaza multiple times each day at considerable taxpayer expense. At the same time, the people who have been frequenting the plaza do not appreciate trees and vegetation and half the trees planted less than two years ago are now dead. It is a waste of public funds to continue to clean and protect this plaza just for patrons who only abuse it and certainly don't contribute!
On top of all this, the San Francisco Fire Department can no longer access Minna St directly from Howard using Russ when coming from stations 8, 35 or 36. Whether there be a fire or medical emergency, the fire department must drive down Minna St from 6th or (against the flow) from 7th. Minna street is narrow and allows parking on one side, impeding a large fire engine. Parking is not permitted on Russ St, providing a much better access path to Minna if it were not blocked by Tutubi Plaza. With directly adjacent construction everywhere, this is a major safety risk for all the residents.
This plaza must have seemed like a good idea on paper, but the reality is unhealthy, unsanitary, unsafe, and insecure for everyone in the neighborhood, especially the children. Please remove this plaza.
Sponsor
Natoma Pride Neighborhood Association
Links