No More Study Hall, Give Us Our Lunch Break!
26
people have signed this petition.
Add your name now!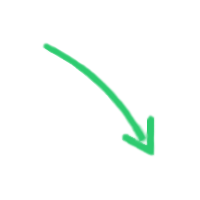 26

people

have signed.

Add your voice!
Maxine K.
signed just now
Adam B.
signed just now
Every school day, students are at Mills Park Middle for approximately seven hours.As you can imagine, seven hours straight of instruction would be challenging for anyone. That is why students love their lunch period; they get a nice break to eat food, talk, and laugh with their friends. This time has been unfairly cut in half.
Recently, the 7th graders have experienced changes in the lunch schedule that ultimately has created 25 extra minutes of mandatory silent time, that grades 6 and 8 do not have. This petition is to argue that this is unfair and the 7th graders should have the
same amount of time for working lunch and break time as other students in the school.
The current plan is not only unfair for 7th graders, it would be unfair for
anyone.
A few weeks after the school year started, our lunch period was divided in half. We were told to eat in the cafeteria for one half of our lunch period, but for the other half, we were to go to the school gym. Our only options there were to either walk laps around the basketball court for twenty-five minutes, or sitting uncomfortably on the gym floor. Many students really didn't like this new lunch setup. Many may have at least liked to use the bleachers to sit down, but this was not allowed.
Then, on Wednesday, November 20, things were changed again. Instead of being in the gym for half of our lunch period, we must go to our 6th period class, and be silent for twenty-five minutes, while either doing our homework, or reading a book. This really upset students.
Now, instead of being able to socialize, attend a full working lunch, or rest during our whole lunch period, we have to be silentfor half of it. Lunch is the time that we can have conversations with our friends, and take a much needed break.
Working lunch is where students can ask their teacher questions if they do not understand the material being taught during class. Working lunch is also a place for students to catch up on their work if they are behind. Overall, most students in working lunch need to talk while they are there, wether it is to a teacher, or a peer. However, working lunch time is now being cut in half. Students that need to collaborate or ask questions now have half the time to do so.
Students in other grades in the school do not have this, and nor should anyone. There is no recess, or other consistent outlet in the school day besides the lunch period. Even in the work place the lunch hour is a respected time period that adults recognize the need for. Students need the same, if not more, of a chance to recharge as an adult, and certainly should have the same treatment as their fellow MPMS students.
I hope you see now why this lunch schedule is so unjust. If you agree that we should be given back socialization for the entire lunch period, please sign this petition. Let's ask together for this right to be given back to us. Each and every person has a voice that matters, so use your voice to help. Every signature counts.