NO MORE EXCUSES, REOPEN OUR GYM!!!!
18
people have signed this petition.
Add your name now!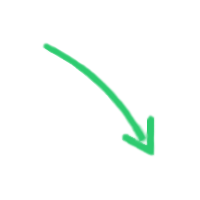 18

people

have signed.

Add your voice!
Maxine K.
signed just now
Adam B.
signed just now
As a matter of principle, I believe it is time we residents demand that the board and SVC management reopen our gym. If our board spent half as much time coming up with solutions as they did reasons why we cannot reopen, we would be open by now! As so many of our residents have pointed out already, it CAN be done safely and it does not have to be so complicated.
The sad truth is, our board just doesn't want to do it because it would require more work. That is why I am creating this online petition. It's become abundantly clear to me that the board and the management here at SVC are neither willing nor interested in coming up with solutions.
We are living a "new normal". We have adapted and implemented extra precautions in every other area of our lives. So why can't we do that with our gym? What makes us so different from other condo buildings and apartment complexes? Others have figure out how to work around the guidelines and reopen despite these restrictions. Why can't we do the same?
Before I get into my proposed solutions, I would like to address the budget. Exorbitant expenses have often been one of the board's main excuses. Board members say we couldn't possibly afford to reopen our small, little gym! They have even threatened to raise our HOA fees or charge a special assessment.
I would like to remind everyone that according to the SVC 2020 budget summary sent to all residents on September 19, 2019, "SVC has a surplus of funds, also known as "owners' equity" that needs to be spent down for tax purposes."
The HOA built a deficit into the budget so they could "offset" that surplus at the end of the year. In light of the unprecedented circumstances created by this global pandemic, I would argue that extra money should be used to pay for, and offset, any unforeseen costs associated with cleaning and disinfecting common areas like the gym.
I am sure the board will say that is not possible. No surprise there! But if that really was the case, I think the money we set aside to pay for lifeguards this year could easily cover the costs of cleaning and disinfecting the gym in accordance with the guidelines. (I will talk more about how we can cut down on the board's astronomical estimates below).
With that, here are my proposed solutions to all the so-called "obstacles" preventing the gym from reopening:
1. Take a survey to see how many residents would actually like the gym to reopen and would use it if they had access to it.
The board has an obligation to have a dialogue about the gym and consider what the majority of residents want instead of just saying NO!
2. Create a sign-up sheet for either 30, 45, or 60-minute time slots
To eliminate the preposterous price tag of a "scheduling system", management could…
A.) Use a good old fashion google spreadsheet. This could be worked into their daily duties so we don't have to hire any additional staff.
B.) Use the online "reservations" function in TownSq, which is FREE!
3. Limit use to one person or one household at a time. And limit use to residents only. No outside guests.
This solves a lot of problems! If we limit how many people are in the gym at any one time, then we don't have worry about spacing out, removing, or storing equipment! This would also eliminate any concerns about keeping people 10 feet apart!
EQUIPMENT NOTE: We don't have any equipment that requires a spotter, so we don't have to worry about removing equipment for that reason either. Again, residents that workout would not attempt any exercise that requires a spotter if there wasn't one available. People should be allowed to use their own discretion when it comes to avoiding a fitness injury.
4. Remove resistance bands (and any other spongy equipment) that would be more prone to absorbing sweat.
These items are small and can be placed in a storage closet, so storing these items should not be a problem.
5. Have residents sign a waiver that includes all the rules and requirements they must agree to before using the gym, such as wiping down the equipment before they leave.
6. Have residents wipe down their equipment with disinfect wipes before they leave and have the cleaners clean the floor 4 times a day. (This is something I know other condos are doing to address concerns about the floor.)
Also, providing a hand sanitizing station should be an incredibly easy guideline to implement since we already have a hand sanitizer dispenser and an antibacterial wipe dispenser installed in the gym.
7. Reduce the gym's hours of operation to coincide with our front desk hours, to allow for additional cleaning at the end of each day. This would also ensure that management is onsite to facilitate and manage the use of the gym, at no additional cost.
8. Post signs that state the association does not insure against the spread of COVID-19 or other infectious diseases. In addition, post signs at the entrance recommending face coverings, reminding users of social distancing, hand-washing, sanitizing equipment after each use, along with a list of COVID-19 symptoms and what to do if symptomatic.
These signs don't have to be fancy. They can simply be printed onto a normal sheet of paper and taped to the wall or door.
9. We absolutely do not need to hire additional staff to screen for COVID symptoms. That's absurd!
Our residents have impressive resumes and are both incredibly accomplished and intelligent. I think they can be trusted to self-regulate themselves in this regard and will avoid the gym if they are sick or don't want to take the risk.
But, if that's a non-starter, then I ask the board to consider this:
Change the lock so that only one key opens the gym door. When it's your time to work out, go to the front desk and pick up the key. That staff member will then take your temperature and ask if you are having any COVID related symptoms. It will cost some money to change the lock and buy a non-contact thermometer, but we'll avoid having to hire extra staff to provide this service.
With the detailed plan outlined above, I truly believe we can reopen our gym without sacrificing anyone's health or safety!
If you support implementing these measures and would agree to these requirements in order to reopen our gym safely, I urge you to sign this petition and let our board members know we ARE WILLING TO BE PART OF THE SOLUTION.
Sincerely your neighbor,
Jaclyn