No more distance learning-Our children's future!
37
people have signed this petition.
Add your name now!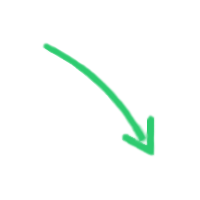 37

people

have signed.

Add your voice!
Maxine K.
signed just now
Adam B.
signed just now
Our children are failing academically from not being taught in class by a teacher. This petition is for Santa Cruz County's public schools to give parents one out of the two options, not only one.

Option 1- let children learn in class

Option 2- let children learn distantly from home.

Our kids are receiving instruction via Google Classroom, zoom, and not learning from it as it became apparent that this is not how to handle our current situation with most homework not being turned in, understood, or being retained such as mathematics. My children's education matters to be and they are significantly falling behind because I am not able to spend 3 hours a day with each for my 1st and 7th grader being their teacher.

But the truth of the matter is that our kids are not receiving instruction.

They are receiving curriculum.

And it is not our job as parents to deliver the instruction of that curriculum.

Our teachers have been placed in an impossible situation. I appreciate this effort. I really do.

Under normal circumstances.

That is just not possible right now.

Because even though all students in a classroom are not on the same level, at least the field on which they are playing is level. And there are support teachers in the classroom to help kids who have special needs and IEP's ad 504's.

But now the kids are playing on 20+ different fields.

You've got kids at homes where both parents are working from home. You've got kids living with single parents. You have kids living with one parent some of the time, and another parent the other times.


Expecting your children to learn, from home, in a completely new classroom settings, without a trained teacher present, when their parents have to work from home, with siblings of all ages in the home, and just about all of their usual outlets — friends, playgrounds, sports teams, after school activities, etc. — completely stripped away from them is just, well…

It's completely ridiculous.

And unreasonable.

The amount of stress and pressure after the school district announced they would not be opening for the beginning of the year again was off the charts.

Then let's add in a few things.

Let's add in the kids whose parents were just laid off and have no income and had no savings.

Then let's add in the parents who are scared shitless they will be laid off if they don't produce work from home.

Then let's add in the women who are in abusive relationships and are now trapped at home 24/7 with their abusive partners.

Let's add in the kids who are now home 24/7 with abusive parents.

Let's add in the parents who are essential workers who are working in ridiculous conditions in hospitals and many grocery stores where ignorant people are clueless about protocol.

People are stressed out beyond belief.

And on top of that, let's now require them to be THEIR KID'S FULL TIME TEACHER!

It's not okay.

I know there are people from different camps on the whole at home instruction thing but parents should be given the option which type of schooling they want, in the class or distantly.

Please help me fight for our children's educational futures!