No Mid-Season AFL Draft
144
people have signed this petition.
Add your name now!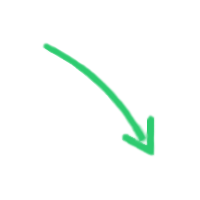 144

people

have signed.

Add your voice!
Maxine K.
signed just now
Adam B.
signed just now
Send a message to the AFL that seeding players from other League competitions is fine, but not during their season.
Recently, the West Adelaide Football Club had two players fundamental to the team's performance removed by the AFL mid-season draft. West supporters have vented their frustration on the Club's forum. Posts describe disheartened and defeatist attitudes, with reports of reduced enthusiasm to the point of not bothering to attending future games. This level of resentment should have been predicted by the AFL. With such bitterness now surfacing from the grass roots, formal complaints from club representatives being ignored and apparent disregard toward statements from the state's governing body (the SANFL), legitimate concerns appear to be falling on deaf ears. No wonder these supporters feel disenfranchised.
This petition serves two purposes: to determine the numbers of footy fans opposed to the AFL mid-season draft, and to provide the opportunity for these individuals to communicate their displeasure.
Since the birth of the AFL, SANFL clubs have developed their players in the full understanding that some will eventually leave just as they are reaching their prime. They do this with no reluctance, even though these future draftees play only a few league games (if any) as they progress through to the AFL. SANFL clubs have even been known to lobby AFL clubs to draft their players. Many local club supporters enjoy watching their protégés play at the elite AFL level. So rather than animosity, best wishes are given to those that are drafted at the end of the season. The mid-season draft however, is a totally different matter.
Current and future mid-season draftees have, and will continuing to receive best wishes, but what signatories to this petition want understood is the clear separation and contrasting attitudes toward end-of season and mid-season drafts by local footy clubs. The nurturing environment that creates good players depends on the enthusiasm of all involved with local footy. Jeopardising the amicable and mutually beneficial arrangement of an end-of-season draft with an unpopular mid-season draft is unnecessarily disruptive. The downside for local footy is severe. Having your best-performing players disappearing halfway through a competition is hugely disheartening, which is echoed in local footy forums.
Although this petition has derived from feelings aired on the West Adelaide FC's forum, it is open to:
Supporters of any club in Australia that has been affected by the AFL mid-season draft.
Supporters of clubs potentially affected by an AFL mid-season draft - it could be you next!
Supporters of AFL clubs that see the mid-season draft as a much greater detriment to local footy clubs than an advantage to theirs.
With this petition, your disenfranchised voice will be heard.