No Mask Mandates in Bermuda Schools
709
people have signed this petition.
Add your name now!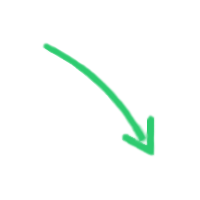 709

people

have signed.

Add your voice!
Maxine K.
signed just now
Adam B.
signed just now
This petition is calling on the Bermuda Government to end the mandate for masking school children in the classroom.
We are giving a voice to the children, who have often been the last concern during the COVID pandemic and for whom there have been few advocates.
While last year, primary school children only wore masks going in and out of school, under the new protocols drafted by the Bermuda Health Department, the masking of children is to be expanded down to younger age groups and for the ENTIRE school day, when indoors. This is both excessive and unrealistic.
We are also calling for children in middle and senior schools to be able to remove their masks at their desks. It's cruel and unnecessary to keep them masked all day while they try to learn. Adults don't do this in offices or restaurants so we shouldn't force kids to do so at school.
Children are, thankfully, at least risk for serious disease from COVID but, they are facing the most stringent rules for yet another school year. As parents, we cannot stand by and watch our children suffer again.
Schools are places of learning and that should be their primary objective. Children belong in school, learning normally, and breathing freely. We want our Bermuda schools to go back to the business of educating and return health decisions to the parents.
We are often told Government is following "the science" to make these rules and mandates. Of course none of this data is ever provided and the science on the effectiveness of masks in schools is, at best, inconclusive. We have attached links below for those who would like more information on this controversial measure.
We have also attached links on the potential harms associated with long-term masking of children. Among these harms are:
Masks become contaminated and children are left breathing through their own spit, sweat and bacteria all day.
Many children develop headaches, acne and tooth decay.
Children have difficulty focusing and communicating and their learning suffers.
Children are still developing and it's critically important to see facial expressions as they build communication and language skills.
There are damaging psychological impacts associated with masking and driving fear and anxiety into young children.
What is the end game here? The government has laid out no scenario or metric for when the masks can be removed from the schools. While the rest of the world is moving beyond the pandemic, Bermuda continues putting further restrictions on children.
We find this unacceptable at time when 65% of the Bermuda population has been vaccinated - including their teachers, school administrators, parents and grandparents and even many of the students themselves. If the argument is protecting others, they can choose to wear a mask.
Parents have not had a seat at the table in these decisions and we must now demand one. The decision to mask a child all day should be one that requires parental consent. This has been stripped from us and must be returned.
England has ended their policy on masks in schools and Bermuda must follow suit.
This petition is aimed at the Ministry of Health, the Ministry of Education and ALL Public and Private school heads. We are requesting that you immediately re-evaluate all COVID-19 health protocols relating to children.
It's time to talk about what is best for the children.
Links to some data and statistics supporting this petition:
The Science of Masking Kids at School Remains Uncertain (nymag.com)

Do Masks Work? | City Journal (city-journal.org)

Pre-activated antiviral innate immunity in the upper airways controls early SARS-CoV-2 infection in children | Nature Biotechnology