No Mask Mandate for Goshen Community Schools
364
people have signed this petition.
Add your name now!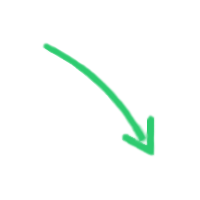 364

people

have signed.

Add your voice!
Maxine K.
signed just now
Adam B.
signed just now
Governor Eric Holcomb lifted the State of Indiana's mask mandate on April 6, 2021, with the exception of government buildings, COVID-19 testing sites, and K-12 schools.
While currently, Goshen Community Schools has masks as RECOMMENDED in the building, this petition was created to voice our concern of required masks being reimplemented. We are voicing our support of our children who are negatively affected by wearing masks 6-8 hours a day, 5 days a week.
When weighing the effectiveness of face masks, it would be remiss to not take into consideration that the majority of children do not effectively wear face masks and there are enough inconsistencies with day-to-day in-school rules that even a kindergartner can notice the hypocrisy of this mandate. There is no evidence that a cloth facemask stops the transmission of COVID-19 in schools. Couple that with the fact that these masks are being worn multiple days without being washed by most children, dropped on the floor, laid upon dirty countertops, and touched over and over throughout the day. Which means these masks are carrying large amounts of harmful bacteria and possibly other viruses. Of the 12 reported "studies" of "real world" masking and SARS-CoV-2 Transmission acknowledged by the CDC, none were done with children or in school systems.
Not only a mandate ineffective, it is unethical and abusive to our children who are experiencing high levels of fear, anxiety, depression and language development, as well as restrictive breathing. It doesn't take a psychologist to witness the negative emotional effect this has on our children. You just need to be a parent or an observant human being.
Outside of school and government buildings, children and adults have been mostly freely walk around without masks. Most children have been congregating and playing together without masks over the Summer and enjoying life.
A mask mandate in our school system is nothing more than a facade to appease those who believe our children are responsible for COVID-19 transmission or perhaps a partisan play. Either way - it is CLEARLY not about our children. The vaccines are available for adults and teachers. People can still wear masks and avoid children if they remain in fear. It is time to start making our children a priority.
On May 28, 2021, Governor Holcomb issued a new Executive Order 21-15, effective July 1, 2021, local school boards and/or the relevant governing bodies of all public and private K-12 education institutions will be responsible for implementing whatever measures and restrictions deemed necessary and prudent to address the impact and spread of COVID-19 for their buildings, facilities and grounds, to include transportation. Educational governing bodies were encouraged (BUT NOT REQUIRED) to follow CDC guidance and any guidance to be issued by the Indiana Department of Health and Education.
MORE CHILDREN ARE HOSPITALIZED AND DIE FROM THE FLU, YET THE CDC HAS NEVER RECOMMENDED FACE MASKS TO PREVENT THE SPREAD OF THE FLU. Studies of states who implemented mask mandates and states who did not show that mask mandates did not slow the spread of COVID-19. The negative mental health effects and compromised learning that masking has on children MUST BE CONSIDERED. Forcing a child to wear a cloth face mask all day is CHILD ABUSE because it surely is not keeping them safe from COVID-19.
We appeal to the Decision-Makers to stop causing undue harm to our children for the uncertain benefit to adults. We plead with Decision-Makers to be humane, to be nonpartisan, and to make our children a priority.
GOSHEN COMMUNITY SCHOOL BOARD, SUPERINTENDENT, COMMISSIONERS, HEALTH DEPARTMENT - WE URGE YOU TO CONTINUE ALLOWING MASKS TO BE OPTIONAL IN SCHOOLS…DO NOT REIMPLEMENT A MASK MANDATE CAUSING MORE HARM TO OUR CHILDREN.