Malden Parents Against Uniforms
35
people have signed this petition.
Add your name now!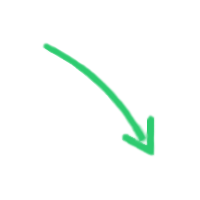 35

people

have signed.

Add your voice!
Maxine K.
signed just now
Adam B.
signed just now
We, the undersigned Malden Parents, are OPPOSED to any Uniform Mandate for the Malden Public Schools.
(Skip to the bottom to sign now.)

BACKGROUND

The Malden School Committee is considering enforcing a Mandatory Uniform Policy throughout the public school system. The idea for uniforms was not driven by the teachers or a large group of parents. It was brought to them by one parent. To investigate this one parent's concerns, they formed a Subcommittee to look into the issue. Once the Uniform Subcommittee was formed, the process began to try and convince parents & teachers that uniforms were beneficial to all.

Initially, they pointed to studies that said uniforms reduced bullying, made schools safer, improved test grades, and saved the parents bundles of money. However, people were not so quick to adopt the idea. Most of us were fine with the current dress code. Many parents & teachers are very much against requiring uniforms in public school. The American Civil Liberties Union is adamantly against uniforms too. Many feel the time, energy and funds should be spent on more worthy and educational endeavors.
After months of scrutinizing these unsubstantiated claims re: the positive effect of uniforms, it became clear that for every expert study stating that uniforms are a good thing, there was another equally respected study which concluded that uniforms are not beneficial.
WHY UNIFORMS?

Even Superintendent DeRuosi admits there are as many studies that are pro uniform as valid studies against them. Finally, we are left with the real motive behind pushing uniforms in Malden Public Schools. The members of the Uniform Subcommittee think it will LOOK nice to have a color-coordinated student body. Also, they think it might increase school spirit.
So, uniforms have no proven educational value, no proven social value, no proven financial benefit to the families, and no proven impact on bullying or safety in the schools.

The parental objections to uniforms encompass many philosophical, sociological, financial, and constitutional issues. Not the least of which is the fact that public schools should be free. This uniform mandate would effectively require an entrance fee, in the form of several sets of uniforms per child. Additionally, when a public school requires uniforms, they MUST provide those uniforms to families who can't afford them. So it is costing both the parents and the school/city.

The School Committee members are dedicated and caring professionals. They may THINK they are doing what is best for our children, but we feel that in this issue, they are not. It is the parents' job to choose their children's wardrobe, within the parameters set by the current dress code, and the confines of their own budgets.
WHAT CAN WE DO?
The Subcommittee has the results of a survey, which many think was biased and not an accurate assessment of how the Malden parents feel on this issue. (They even excluded results from the High School, which were overwhelmingly anti-uniform.) In fact, when they presented their findings at a meeting on March 6th, there were around 100 parents who adamantly disagreed with uniforms and their results.

But 100 voices may not be enough to stop this Uniform Mandate in Malden. We need to show the School Committee that the majority of Malden Public School Parents are against School Uniforms. Please help us make our voices heard. We hope this petition will encourage the School Committee to squash the Uniform Mandate once and for all.

Please sign this petition and pass it on! Thanks.
Sponsor
Robin H. Farren
Links