Tell the City of Portland and Multnomah County: No homeless camp/village near our schools and preschools!
408
signers.
Add your name now!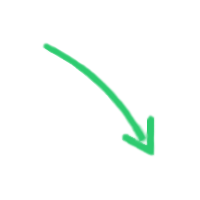 408

signers.

Almost there!

Add your voice!
Maxine K.
signed just now
Adam B.
signed just now
Background:
The Joint Office for Homeless Services (JOHS), a joint effort of the City of Portland and Multnomah County with a budget of over $70 million, plans to lease the field owned by the St. Johns Christian Church at 8005 N. Richmond Ave. The City and County plan to relocate residents of the Hazelnut Grove homeless camp on North Greeley Ave. to this location. Others will also be offered spots at this location. The Joint Office plans to construct a fence, tiny sleeping pods, a separate shared kitchen, and separate bathrooms at this location. Dogs will be allowed. Two full time staff will be provided by Do Good Multnomah, a non-profit, with funds from JOHS.
This location represents a change from the location on N. Roberts Ave. site previously identified for this project. At the time that location was selected, representatives of the Joint Office assured the neighborhood that it as the only publicly-owned site out of 400 that were considered which was suitable for this project. We have learned, however, that many sites in East Portland were excluded without any consideration, because of the historically poor treatment residents of this area have received from local governments.
At some point, in collaboration with the St. Johns Center for Opportunity, and without advance notice to the neighborhood, JOHS moved the proposed site from N. Roberts Ave to the church property on N. Richmond Ave. where the church proposes to charge thousands of dollars in rent each month.
Websites and official publications regarding the project have varied in their descriptions of requirements for who will be offered a spot at this proposed project. At the beginning, their publications said that the only people subject to exclusion would be predatory sex offenders. This meant that other registered sex offenders or violent criminals would not be excluded. Later, a version of their FAQ was changed to include all sex offenders and violent offenders. Currently, their website says that only sex offenders will be excluded. See: http://ahomeforeveryone.net/stjohnsvillage. The same website also says that parole and probation officers will be given access to the site to enforce terms of supervision that may apply to residents. This means that JOHS is not excluding those with recent felony convictions or those recently released from prison. ("Parole and probation officers, as they do throughout our community, enforce supervision terms that set those boundaries. And they will arrest those who violate them, again, whether they live in homes of their own or are sleeping in unsanctioned campsites.") JOHS has also expressly stated those with active addictions will not be excluded from the project, though there will be rules against alcohol or drug use on the premises.
The change in the proposed location to N. Richmond Ave. caused significant controversy, in part due to its very close proximity to James John Elementary and two preschools. Neighbors' concerns have been dismissed by representatives of the Joint Office. JOHS staff seem confident that there will be no negative consequences to the neighbors of this project. However, no project like this has ever been located this close to neighbors and schools. The "village" concept is new, and the two other examples in the Portland area are not comparable. One is located in an industrial area, and the other houses only women on N. Columbia Blvd. Many of the neighbors directly around the N. Richmond site have already moved as a direct result of this project. Children have already been pulled out of James John Elementary and the Montessori House. (Joint Office Staff has told our members that they have not seen decreased enrollment at schools after they have put other types of fully indoor homeless services nearby. However, JOHS does not track this data.)
Many neighbors have communicated to the church in person and in writing about their concerns related to this project. To date, neither the Joint Office nor the church have provided responses to the concerns raised. Pastor David Libby described the neighbors' concerns as "legitimate safety concerns that should be properly addressed."
More children are likely to leave James John and new students will be less likely to enroll if this project goes ahead. This is a huge concern for our neighborhood, because school funding is based in part on enrollment and the loss of only a handful of students will result in the loss of teaching staff.
JOHS staff have given assurances that essentially, there will be no negatives consequences related to their decision to put this project on N. Richmond Ave. Many families have already uprooted themselves because they have no confidence in these assurances. St. Johns residents have experienced that the needs of our neighborhood are not prioritized by local governments. Promises have been made and broken for years to this community, with recent examples being the long-delayed safety upgrades on N. Fessenden St. and the reduction in size for STEM space at Roosevelt High School.
We believe children and their families should feel safe choosing their neighborhood schools and that the needs of thousands of school-aged children should be prioritized over the much smaller number of adults this project proposes to assist. The Joint Office is interested in increasing numbers of those with some form of housing, with as few barriers and restrictions as possible. Not all people experiencing homelessness are involved in the criminal justice system. Why then, is JOHS committed to allowing those with current involvement with the system to be placed next to our school?
The question that JOHS should be asking is what site would be the best fit for participants and the surrounding community. We believe a project like this could succeed in St. Johns, but that it is not appropriate to place it next to preschools and an elementary school.
By signing this petition, you are stating that you believe JOHS should work collaboratively with the neighborhood to identify a better location for this project.
Donate at: http://neighborsforhealthycommunities.com/index.php/donate