No graphic warning labels
72
people have signed this petition.
Add your name now!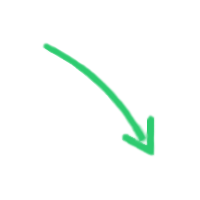 72

people

have signed.

Add your voice!
Maxine K.
signed just now
Adam B.
signed just now
The Food and Drug Administration also known as the FDA, is attempting to force tobacco companies to put graphic images of alleged health risks associated with smoking, and has in the process declared an all out war on the First Amendment, after intense pressure from multi-million dollar anti-tobacco lobbying firms, cartels and spin doctors.
In 2012, a United States Federal Judge ruled that the attempts at introducing graphic warning labels are unconstitutional and are therefore unlawful in the US, and the FDA still adamantly and erroneously claims that their new warning labels are not unconstitutional. Compelled speech is an unlawful act in the US, and the court has already ruled that 50% of cigarette packaging (which is what the FDA is absurdly calling for) being reserved for illegal warning labels is a burden on tobacco companies. Not only is it burdensome unto manufactures, it is also a burden unto consumers and non-consumers who will undoubtedly see these offensive images, against their will.

Recently, congress raised the purchase age for tobacco products up to 21 from 18 (despite that being the recognized legal age of adulthood in US jurisdiction) to curb illegal and illicit youth consumption, due to poor enforcement, thinking new regulations would "help", and now the organized Axis of quasi-humanitarian anti-choice cartels and syndicates that currently receive large sums of money in extortion fees collected from tobacco companies and manufacturers from the 1998 Master Settlement Agreement, which legalized the weaponization of the US Federal Government on behalf of private organizations to act as a strong arm in the extortion of established, legal and historic institutions that cater to consenting adults, is pushing to further their radical and fringe nanny state agenda aimed at infantilizing legal adults in the United States and depriving American citizens of their liberty.

In the 2012 court ruling, the Judge preceding over the case noted when congress passed the law requiring the FDA to harass tobacco companies, that Congress did NOT consider the constitutionality of the law they had passed and showed no regard for the 1st Amendment, as it is clear that anti-tobacco cliques and those on their take pushing for mob rule have no regard for the law aside from when it suits their own radical and fringe interests, and what they are pushing for is illegal and unconstitutional despite what high priced spin doctors peddling influence on salaries paid for with the funds from a war chest financed with extortion fees want you to think.

This serves as a pivotal point in American history, and this is a fight not only for the rights of companies, but for the rights of consumers, and more importantly the rights of future generations that will grow up and live in the shadow of this constitutional dispute, and this will be looked upon in the future as source of protection, in future attempts to censor and compel American citizens against their will.

The Axis of anti-tobacco cartels and syndicates have become empowered through exploiting political corruption and posing as rights groups masquerading with a supposed humanitarian cause to profit from their crusade against tobacco companies and consumers, and has as a result excelled in destroying and silencing those who stand in their way.
Enough is enough, sign this petition to give the power of choice back to the American people, and show these cartels that, their days of profiting from abuse through extortion and harassment are over.