No Fossil Fuel Corridor, Green Jobs Now!
10
people have signed this petition.
Add your name now!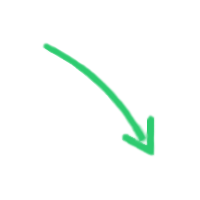 10

people

have signed.

Add your voice!
Maxine K.
signed just now
Adam B.
signed just now
To seriously address pollution,climate change and other hazards from non-renewable fuels, it will require more than just saying NO to the proposed coal terminals. We must develop a broader program that protects our environment and provides jobs. We propose that Washington State Governor Jay Inslee:
-Increase taxes on corporations and the rich to fund a massive green Public Works program.
- Provide green, living wage jobs with guaranteed fair representation for workers.
-Rebuild our outdated, crumbling, fossil fuel-based infrastructure into one that is clean, renewable, and sustainable.
​Public Works jobs could include recycling,planting trees, permaculture projects, building windmills, manufacturing solar panels, building a green electric grid, retrofitting buildings and homes to be energy efficient, expanding public transit, and repairing outdated infrastructure. The green jobs programs must be publicly owned and run democratically to benefit the majority of people and minimize negative impacts on the environment. Free job retraining should be provided for fossil fuel workers and others who need it.
No Fossil Fuel Corridor, Green Jobs Now!
The technology already exists to power the planet on 100% renewable energy(wind, water, solar):"How to Power the World without Fossil Fuels", Jacobson, Scientific American, April[2013]. The barriers to transitioning to sustainable power are political, not technological. It is not realistic or fair to expect that green energy should be able to compete with fossil fuels in the world market in order to be viable. The fossil fuel industry has had over a hundred year head start and profits enormously off of our existing infrastructure. The world is dependent in it.
​The rich claimthat if their taxes are increased they will not create jobs. Well, public works WILL create green jobs. Furthermore, the jobs argument pushed by the fossil fuel industry is really a just a front for climate change denial. We heard the audio clip of spokesperson Laurie Hennessey (Alliance for Northwest Jobs and Exports) joking with coal executives about how they have to adjust their message and acknowledge climate change when talking to Seattle audiences, unlike in other regions. If it were not for the huge public opposition to the coal terminals, they wouldn't even pretend to care about climate change.
​We are a group of concerned people, workers, parents, small business owners, union members, retired people, and students. If you would like more info or to get involved contact: nocoaltrainssouthsound@gmail.com.
Facebook: "No Coal Trains through South Sound".
Online list of events: http://www.tahomaaudubon.org/nocoaltrains