No New Drive-Throughs in Dunwoody
30
people have signed this petition.
Add your name now!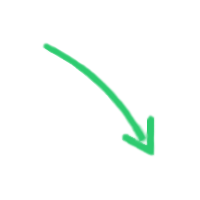 30

people

have signed.

Add your voice!
Maxine K.
signed just now
Adam B.
signed just now
We the undersigned do not want another drive-through restaurant in Dunwoody, including the proposed site at the former Blockbuster location at Dunwoody Club and Mt Vernon.
Drive-through restaurants are inconsistent with the goals of Dunwoody's recently adopted Comprehensive Land Use Plan, existing zoning, and walkablity, bikability and sustainability goals. These plans specifically envision Dunwoody without the strip center look and feel drive-through restaurants naturally engender.
Drive-through restaurants create additional traffic congestion and increase local air pollution with car idling. Another drive-through restaurant will not differentiate Dunwoody as being a special destination to work, live or play and will not increase homeowner property values.
Dunwoody's official Comprehensive Land Use Plan provides the basis for the future use of the Jett Ferry Gateway Character area as follows: -----------------------------------------------------------------------------------------------------
Vision/Intent
Neighborhood-scale commercial node focused on providing a unique destination for surrounding residents, creating a pedestrian and bicycle friendly environment through multi-use paths, streetscape, and well-designed parking areas and vehicular access. Cohesive architectural design and streetscaping will define gateways into the City of Dunwoody. A unifying design feature such as way-finding signage or city marker will link the gateway with the rest of the City.
Goals
- Land Use and Economic Development
- Establish gateway with features that define "arrival" to City of Dunwoody
- Allow for redevelopment of existing vacancies - Re-orient site layout to reduce surface parking and create public plaza
- Retain quality materials and landscaping
- Leverage existing restaurants and gourmet food stores to cultivate a unique outdoor dining and café experience -----------------------------------------------------------------------------------------------------
In our opposition to a drive-through, we do not distinguish between the type of restaurant, cuisine, ownership, civic or community relationships. We do not oppose new restaurants. We oppose them with drive-throughs. Chapel Hill, NC and San Luis Obispo, CA are highly-rated quality of life communities which serve as examples of cities that do not allow drive-through restaurants.
On October 12, 2010 the city council of Carolina Beach, NC voted unanimously to stop any future development of drive-thru restaurants in their central business district. The city conducted a review of "trip" traffic by the Institute of Traffic Engineering. The study found that fast food restaurants pose the highest volume of vehicle "trips" making the establishments "unfriendly" to pedestrians. An increased number of driveway cuts makes for harder navigation, the need for more lights and traffic back-ups.
The past cannot be an argument to the future. You cannot say that because there are already other drive-through restaurants in Dunwoody, another can be erected. As part of the democratic process, the citizens have spoken and have an approved our 20-year vision in our Comprehensive Land Use Plan. We expect our elected and public officials to follow it in zoning and planning actions TODAY.
We do not want another drive-through restaurant in Dunwoody, including the proposed site at the former Blockbuster location at Dunwoody Club and Mt Vernon.
Links