No DSM Diagnosis
33
people have signed this petition.
Add your name now!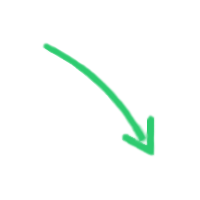 33

people

have signed.

Add your voice!
shilo Rives
signed recently
Patricia Stacke-kell...
signed recently
The Committee to Boycott the DSM-5
NO DSM DIAGNOSIS CAMPAIGN
Collaborative Psychological Formulation NOT DSM Diagnosis.
We the undersigned agree to support the Boycott Committee's NO-DSM Diagnosis campaign. Specifically …
… As providers of service, we will not assign DSM diagnoses to individuals who seek care from us and will work with clients collaboratively; as users of service, we will seek care only from providers who will not assign DSM diagnoses to us and who will work with us collaboratively; as family members, we will encourage our loved ones who require care to seek providers who will not assign DSM diagnoses and who will work with them collaboratively.
• Historically, the categorical diagnoses contained in the Diagnostic and Statistical Manual, including the recently published DSM-5 (2013), have been found to lack scientific validity and reliability.
• The diagnoses are rooted in an assumption that emotional and spiritual distress and any behavioral outcomes are exclusive consequences of biological vulnerability and indicative of mental illness.
• Further, DSM categorical diagnoses are determined via assessments that ignore or relegate to secondary importance key environmental and life experiences that are known to incite emotional and spiritual distress --- death and loss; trauma from sexual and physical abuse; poverty; racism , systemic oppression and social marginalization.
• We reject the foregoing and offer Psychological Collaborative Formulation as an alternative to categorical DSM diagnoses.
Formulation is a practice that is integral to psychotherapy. It is rooted in an assessment conducted collaboratively between a provider and client which discovers lifespan data that can be used to formulate explanatory hypotheses regarding the causes and resolution of emotional and spiritual distress.
We, the undersigned, endorse collaborative psychological formulation as an alternative to categorical DSM diagnoses and agree to promote its use.
* * * * *
Please note that a detailed description of Collaborative Psychological Formulation as an alternative tocategorical DSM Diagnosis can be found in the Committee's position paper,"DSM-5 Boycott Enters 2nd Phase:A Primer for the NO-Diagnosis Campaign "on the "Updates/Blog" page of the NO-DSM Diagnosis Campaign's companion website http://nodsm5diagnosis.com/
Further, a video interview of Dr. Lucy Johnstone describing Psychological Formulation can be found on the "About" page of that same website.