No Drilling In ANWR
16
people have signed this petition.
Add your name now!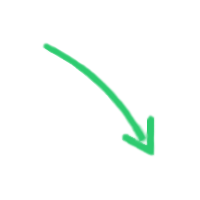 16

people

have signed.

Add your voice!
Maxine K.
signed just now
Adam B.
signed just now
No drilling in ANWAR
My name is Anne and I am from California. Now I am a 6th grade student in Nicaragua. Alaska is low on oil and is working hard to drill for more. ANWR is an untouched place with oil. Unfortunately Alaska is wanting to drill there.
My petition is that Alaska shouldn't drill in ANWR because of animal life. Since Alaska doesn't have a lot of oil people should use less. In the USA about 20 million barrels of oil is used per day. The USA could help Alaska get oil. Everyone in the world uses lots of oil. If the world uses less oil Alaska could have more and won't have to drill in ANWR. Also it will help risk the causes of oil spills. You might ask why can't Alaska drill for oil in ANWR? Well ANWR stands for Alaska National Wildlife Reserve. It has more than 200 hundred species of animals. If you drill it could ruin the habitats of the animals. Oil can affect any animals.
In 2010 there was an oil spill in The Gulf of Mexico. It was one of the largest oil spills. It killed about eleven people and hundreds of animals. Around 200 million gallons spilled out. Oil affects the world. After oil spills the country works hard to clean up and it can cost billions of dollars.
The porcupine caribou go to ANWR to give birth and take care of babies. Most animals near the shore are affected the most by oil spills. Oil affects the world in many ways. Less oil will not only help Alaska gain oil it will help the world by risking the cause of oil spills. And also help the animals in ANWR keep their habitats. So in conclusion I suggest no drilling in ANWR and use less oil everywhere. Help Alaska get oil and risk the cause of damage to the environment because of oil. Please sign if you agree.