A request for Maryland Governor Larry Hogan to launch investigations on Prince George's County.
86
people have signed this petition.
Add your name now!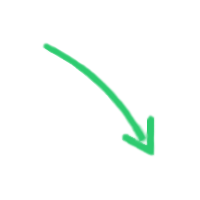 86

people

have signed.

Add your voice!
Maxine K.
signed just now
Adam B.
signed just now
A Call for Action – Please call your elected representatives now.
PGCPS CEO Dr. Kevin Maxwell and County Executive Rushern Baker need to go! Although the term for Rushern Baker III in public office is term limited, he has been the main facilitator of many issues in Prince George's County. However, the buck has always stopped with Dr. Kevin Maxwell who is the CEO and answers to the Maryland State Board of Education and Rushern Baker III on local level. There have been too many instances of abuse, corruption, grade fixing, wrongful terminations etc. and no one is held accountable. There is NO political motive for this petition. We have met with many parents who need help on a variety of issues including a parent of a child in the district since 2013 and who have had problems with the district for all 5 years. We owe it to our children, our families and teachers to do better and show them how they are valued. Even taxpayers with no children deserve to know how their money is being spent.
It is imperative that we maintain the public's trust in these positions. Hopefully this will be a lesson to other administrators with similar tendencies to overlook critical areas of the administration into covering up crimes.
Some accusations leading to the Community's perception of betrayal and lack of confidence in CEO Kevin Maxwell this school year include:
1.) Careless personnel decision in the hiring of Christian Rhodes – Executive board liaison and strategic partners officer, including not investigating or monitoring his work. Also activities of Mr. Roger Thomas Esq. – Former Chief legal counsel who was fired and still works for the board on contracts, Shani K. Whisonant, Associate General Counsel involved in cover ups, fraud, paying off attorneys and intimidating witnesses in conjunction with Thatcher Law Firm and others.
2.) Wasteful spending of taxpayers' monies and misrepresenting to the School Board and the Stakeholders unauthorized pay raises. Central office employees got large raises while teachers were denied and the school supply budget was cut. http://www.wusa9.com/article/news/local/maryland/pgcps-board-members-frustrated-after-no-response-from-county-executive-about-raises/65-537731046
3.) Disrespect and disdain shown to Teachers, including stalling contract negotiations over the years now; not earmarking funds for Teachers when receiving federal monies; taking away Teachers' steps.
4.) Allowing a flawed curriculum, including scope and sequencing of that curriculum, to launch in all PGCPS schools without the input of Teachers and other Stakeholders and without first implementing a test pilot of the program.
Lack of oversight for curriculum implementation
I.E.Ps are not being followed in PGCPS
IEPs are oversold in PGCPS schools. Often times, students just need more time to study a subject before going into a different topic...or they need to be moved to a place in class where they can best concentrate...or the teachers need to remove disruptive students after reasonable warning
5.) Ignoring critics of the flawed program and ignoring months of protests, calls, letters, pleas from the Students, Parents, Teachers and Administrators, i.e., all Stakeholders.
6.) Unwillingness to listen to "Stakeholders."
7.) Characterizing certain Stakeholders as "elitists," "disgruntled," "distractions" etc.
8.) Intimidating Board members, Teachers, para professionals, witnesses and Parents who spoke out to correct problems.
9.) Initiating leave without pay for employees affecting the schools' operations and their families.
10.) Not prioritizing school safety with regards to unfair salary and resource reductions for school police and allowing an illicit affair to flourish at Laurel High School between Principal Jones and affecting the entire County.
11.) Failing to meet/abide by the bus drivers' contract terms.
12.) Misrepresenting matters of importance to the School Board members or keeping many things under the table including missing datelines as reported in the press.
13.) Initiating new leaders for Sasscer Building and giving high salaries as they mislead the county.
14.) Pumping lots of money in Sasscer Building at the Executive Cabinet level and allowing mismanagement to occur under unqualified Directors and managers involved in mismanagement.
15.) Allowing Principals involved in questionable activities including unprofessional relationships with their juniors to continue, creating a conflict of interest.
16.) Making false reports to stakeholders that there have not been illegal raises only to discover the opposite. Facilitating illegal schemes, working closely with the same corrosive Director Ms. Monica Goldson, in order to continue cover ups and mismanagement from years ago.
17.) Playing with numbers to confuse parents by changing grades to confuse everybody that everything is okay and the system is making "huge gains" in math and reading when the kids can't read and write properly. This is corruption. The recent large scale fraud involving grade tampering is part of an organized scheme affecting graduation. (Grade fixing scandal) http://www.fox5dc.com/news/local-news/prince-georges-county-public-schools-grade-fixing-scandal-who-knew-what-and-when
18.) Covering up corruption even when presented with facts.
19.) Ignoring immoral activities of The Association of Supervisory and Administrative School Personnel (ASASP) Union – especially its current leadership – Mr. Dwayne Jones (President) and– Mr. James Smallwood (Previous President). In particular, they are involved in sexual harassment of female staff and refuse to own up to the responsibility. (Focus on Largo and Laurel High Schools).
20.) Allowing PGCPS HR personnel to engage in illegal procedures as part of hiring practices in recruitment. Then, allowing the Chief HR who was a close friend from years ago to retire even after causing major violations.
21.) Increasing salaries and wages for human resources staff, and close associates while teachers, Bus drivers have not had a raise in years.
22.) Compromising the union activity to render them useless including striking corrupt deals at the expense of employees by hiring the Executive staff with ties to PGCEA such as Mr. Christian Rhodes and former Executive Director.
23.) Laying-off employees and then recalling only politically connected "friends".
24.) Ignoring the state audits which identified several areas of concern including the IT Department inventory and audit function from years ago.
25.) Assisting with introduction of a profit bank (Capital One) which has gotten in trouble in the past for misleading practices with the public, so to have an organization like that around students seems questionable. Education is more effective when a profit margin is not needed. Therefore, a non-profit organization – instead of capital one would have been a more prudent alternative. To make things worse and illustrate sightedness, warpt and corrupt vision, he is trying to use this trial project as a model for High schools. Everyone knows Capital One is a callous credit card exploiter and repo-man. This Bank should never be allowed anywhere near children and students. These corrupt activities started with Dr. William Hite and are continuing with Dr. Kevin Maxwell.
26.) Encouraging what appears to be very unfair hiring practices which includes nepotism at Sasscer and throughout the school District hence creating a conflict of interest. Promoting politically connected friends starting with the wife of Delegate Dereck Davis to be Deputy CEO.
27.) Mismanagement or embezzlement of state assets; i.e.; Supervisors and others taking county assets home without any audit trail.
28.) Illicit enrichment; Promoting or ignoring illicit unauthorized activities.
29.) Punishment of persons who inform about improper conduct of public officials in retaliation;
30.) Dissemination of erroneous information or its provision seeking to mislead investigators;
31.) Damage to the public service – Promoting or turning a blind eye to illicit activities including unauthorized grade changes.
32.) Initiating unfair performance evaluation in which highly qualified teachers and support staff are terminated due to discrimination and kept in the legal system for many years.
33.) Interference of hearings and transcripts to facilitate corruption within Maryland.
34.) Allowing Delegate Derick Davis to run the whole school district by manipulating the rest of the Delegation in Annapolis from voting on critical bills in Annapolis affecting the whole school district.
35.) Facilitating the wrongful and discriminatory termination of Josephat Mua a teacher and an Information Technology Technician after he won an administrative appeal and other employees including Donna Goodman. Setting a precedence to terminate other teachers and professional staff wrongfully in order to continue the illegal agenda.
36.) Polarizing the administrative appeals and interfering with the local court system by engaging the county Executive Rushern Baker III and others to influence the judicial system in order make unfavorable rulings to employees they don't like.
37.) Providing secret raises to highly connected friends. All counties in the state of Maryland aren't facing secret raises, teachers fleeing, lack of interventions, contract violations, and noncompliance with special education law. All counties in the state aren't ignored by their elected representatives.
38.) Allowing former PGCPS board member and former Maryland State Board President Dr. Charlene Dukes to facilitate Sexual abuse cover up in the county after failing to conduct hearings in the county concerning the same problems after she was given the mandate.
39.) Allowing unions to engage in discrimination and retaliation while working with the administration and then covering up crimes.
40.) Allowing the Head Start program to lose funding due to abuse http://dcw50.com/2016/08/18/pgcps-to-lose-federal-funding-for-head-start-program/
41.) Facilitating cover up of head start program abuse and firing his chief of staff only after emails leaked. (See PGCPS System chief of staff fired for misconduct in office).
42.) Engaged in cover up of major Sexual abuse INSIDE a school never witnessed before http://www.fox5dc.com/news/local-news/elementary-school-volunteer-charged-with-producing-child-porn
43.) Allowing a lack of sufficient security in school buildings to help prevent and break-up fights and to defend against dangerous situations (school shootings/attacks) at all Prince George's County Public Schools.
How would you suggest that school security prevent fights, dangerous situation etc.
Lack of ADA compliant structures such as ramps, elevators, lifts and other reasonable accommodations at all Prince George's County Public Schools.
Restrooms, cafeterias, classrooms in dire need of updating and other repair.
44.) Facilitating Parental retaliation throughout the county schools.
Parents experience academic retaliation against their students if they complain.
Bullying and isolation continue despite current Zero-Tolerance Policies.
45.) Facilitating lack of adherence to Administrative Policies.
Entering SchoolMax grades at least twice per week.
Lack of oversight to ensure implementation of Administrative Policies.
46.) Interference of the lawyers hired by employees and working with the Board lawyers and others. The following are engaged in a scheme facilitated by the Board of Education for Prince George's County starting with the O'Neal Law firm of Ardra O'Neal; Abbey Hairston, PK Law; Bryan Chapman; Maryland State Education Association, Mitch Batt, Maryland State Department of Education, Linda Thatcher, Mark Murphy of MooneyGreen.com; Nathaniel Johnson of ASASP Union; Robert Cappell; ACE-AFSCME Local 2250, AFSCME International, California Casualty Indemnity Exchange, Raouf Abdullah; Sunkari hardnett, BDR transcriber and others.
47.) Dr. Maxwell failure to disclose that he was under investigation in his last job leading the Anne Arundel County school system for discriminatory practices against minority students. So why in the WORLD would Mr. Baker hire him to lead a school system where the majority of the students are minorities?!
48.) Dr. Maxwell working closely with Thatcher Law Firm hired Mr. James Fisher to help facilitate criminal activity involving millions of dollars. Instead of saving the money for other needs in the schools. Thatcher law firm continued to outsource employees to cover-up the fraudulent activities. (See Let us demand an end to this fraud!)
49.) Retaliation against members of PGCEA after they reported widespread problems. The PGCEA Board of Directors and Representative Council passed a vote of no confidence in the school structure, CEO Maxwell, and County Executive Baker a couple of months ago, but that was before a request for a criminal investigation.
50.) Failing to investigate whistle-blower claims in Information Technology and procurement Department after employees reported violations in those departments. The refusal of the County Delegation to appoint an Inspector General (IG) in the just concluded Maryland General Assembly and their failure to support critical bills meant to create accountability and transparency has nothing to do with the education of our children, but has EVERYTHING to do with the BILLIONS OF DOLLARS in school contracts! Therefore in order to continue the fraud and abuse at the expense of the county children. So if we are going to tell it, let's be very clear on these issues.
51.) Failure to launch an investigation of building administrators and auditors who have been allowed to pilfer and plunder from students' the school's fund raising activities, school's supplies budget, ... under the guise of athletic activities. Allowable activities of this nature demonstrates the cover-up of egregious fiduciary irresponsibility without transparency and consequences for those who continuously ignore the administrative policies and procedure in place to protect students, school funds and resources. Individuals who continually use opportunities to profit for personal gain, need to be dealt with in a manner that prevents them from seeking out means to gain financially. No more slaps on the wrist.
52.) Failure to plan and putting over 900 teachers on administrative leave when PGCPS can't get substitutes because they've changed the parameters substitutes are required to have college degrees to get paid nothing and to put up with these children's behaviors that's ridiculous.
53.) Wasting money by spending millions of dollars at some schools to put in heating and air conditioning system that's run from central office and doesn't work.
54.) Practicing discriminatory policies for example if one is an administrator in PG County and want their child at a specific school, they can request a transfer and they will do it whether it's a transfer year or not. That's a perk they get as an administrator and nobody knows about it.
Please sign this petition to show your support for our teachers, support staff, parents, families and children as well as to ask for the resignation/removal of Dr. Kevin Maxwell and other senior staff actively involved in criminal activity and cover ups including the interference of lawyers in Upper Marlboro and elsewhere. We need leadership with transparency and accountability. Time for change is now!
Read more >>> Where is the Outrage in PGCPS?
Together, we'll do great things!
In solidarity,
Reform Sasscer Movement For Prince George's County.
>>>Sign the Petition here <<<