No Confidence Petition - Board of North West Hendricks School Corp.
312
people have signed this petition.
Add your name now!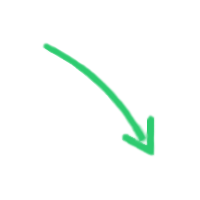 312

people

have signed.

Add your voice!
Maxine K.
signed just now
Adam B.
signed just now
NOTE: This petition is only for adults living in the North West Hendricks (Tri West) School District.

Over the past 8 months, the North West Hendricks School Board of Trustees has made the following decisions that have led our community to question their ability to make appropriate, unbiased and competent decisions regarding personnel and financial oversight of our district:
Failure to dismiss an employee who was recently charged with 3 felonies even though the School Board possessed and only needed the lowest level of evidentiary standard necessary to dismiss an employee. This was either a display of utter incompetence or blatant favoritism/nepotism.
Re-instatement and continued employment of two administrative employees, recommended for termination by the previous Superintendent, who knew of serious abuse allegations against a district employee now under felony inditement, who failed to report these allegations to Child Protective Services, senior District administrators or the Board, or even the student's parents, while allowing the student to continue as the accused teacher's personal aide for several additional months.
A School Board President who admitted to playing golf with an employee in paid administrative leave, which he excused as them being long-term family friends, and not subsequently recusing himself from participating in votes determining this employee's future employment status. This was a blatant conflict of interest.
Failure to properly review and take action on Board policies that would effectively protect our students. Reviewing and revising Board policy is supported by the district administration but is the primary responsibility of the School Board. For several months following a child abuse allegation, the School Board made no effort to evaluate and revise its policies and actions surrounding the issue. It was only after pressure from the community that this Board finally started to review these policies and actions. However even the revisions fall short of the accountability needed to remedy the issues.
From the fall of 2017 through the spring of 2019, the previous Superintendent engaged with the community in a strategic planning process that included a comprehensive facility renovation pln that excited many community members. Since the previous Superintendent's resignation in October due to lack of support for his recommendation on recent abuse issues, our community has no idea how priorities are being established, what decisions are being made, and the changes being made to these plans.
Listed below are several key personnel and financial decisions that this School Board will be immediately acting upon:
Priorities for the long-term facility projects as well as the financial management over $43M bond proceeds.
The hiring of a new TWHS Administrative Team.
The hiring of a new NWHSC Superintendent.
The revision of several Board policies and administrative guidelines for practices including Title IX adherence.
Based on the School Board's recent display of blatant incompetence and/or nepotism, the signatories of this "No Confidence" petition do not trust this Board's ability to objectively make decisions on these issues that so critically affect safety of our schools and spending of our tax dollars. We ask for the resignation of each School Board member and demand a moratorium on decision-making regarding each of the above-mentioned items until a new School Board is in place.
We, the undersigned, present this document as "Declaration of No Confidence" regarding the leadership of the current North West Hendricks Board of Trustees.