No Bus Stop Structure in Inwood Village
44
people have signed this petition.
Add your name now!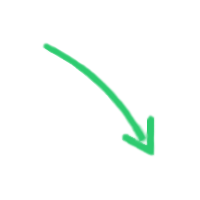 44

people

have signed.

Add your voice!
Maxine K.
signed just now
Adam B.
signed just now
My name is Chelle Wilson and I have recently been notified about the new bus stop location in Inwood Village and while I do agree that a bus stop is necessary, the new location will become a nuisance for my family and other neighbors.
The new bus stop is basically being butted up against our side yard - my husband and I paid over 5g extra to be an end unit townhome and now we will have a massive pavilion style bus stop next to our home. Will that decrease resell value? What happens if our property is damaged, who will cover that? What happens if someone gets injured in our yard? I've seen the current bus stop, there's over 30 children that stand waiting for the bus.

What about unsupervised children during off hours? Who will maintain the destruction and misbehavior that I'm sure will happen? What about people hanging in it at night time - which is basically right next to our bedrooms. We have an infant son, this entire enclosure is just a welcoming space for loitering and drugs that already occur within the neighborhood and now it'll be right next to my home - would you want that near your child?

I've been told that the board is looking into a security camera. Who will monitor that? Who will be responsible for reporting the misuse of the pavilion? If abuse continues to occur and my husband and I report it to the police, will our home become targeted? Think about it, our safety is clearly being put at risk. People already hang on the other side of our fence where the bus stop is being proposed, we are always finding trash and cigarette butts - how can you clearly tell me that people won't be hanging in there?
Since it is a pavilion, there will be those who think it'll be a great space for a small party or constant meeting space. I'm NOT okay with that being right in my yard. What about parking? We don't have enough parking as is and now you're asking parents to line their cars up on a narrow street - which by they way already clogs up the street at the current bus stop. Kids wait in the car with their parents, this structure seems counterproductive. Will parents now get out of the car and wait with their kids in the structure? Or will they drop their kids and then leave making my home babysitting central?

When someone wrecks it and the structure becomes worn, who will maintain it? As it gains more wear and tear, our resell value will also decrease. All I've heard about is how it's such hard work to be on the board, how is the board willing to take on more tasks if they don't even want to do what's asked of them now without complaining?


The structure is said to be capable to hold 30+ children, the children aren't going to stand under that thing and wait for the bus. They're kids, they're going to run around and have fun and do what kids do. This will potentially cause them to end up in our yard and create destruction (not on purpose) and possibly decrease our value. What if someone gets hurt? Our homeowners insurance will go up.

All I keep hearing about is that it's for the safety of the children. Having so many children at one central location on the corner of the main road within our development seems like a huge safety concern. What this community really needs is multiple stops so that the numbers are spread out. YES, I know that this takes more work than plopping this ugly thing on the side of Knowledge but it's an easy fix that will create more issues that what are current. Hard work takes patience and lots and lots of WORK.

We have three small dogs who will bark inconsistently at everyone right next to our home: this is natural for them to do. We will now have to ensure that 30+ children aren't outside before letting our pets outside to maintain sanity. We were seriously told to just not let our dogs outside during the times that kids will be waiting at the stop, how fair is that?

I don't want to seem negative about the bus stop because I do believe that it will be great for the children but the location isn't ideal at all. I think anyone in our position would have these questions.

I've worked as a nanny for the past 15 years and I've stood at many different bus stops during my career. I've worked in high-end neighborhoods that house way more than 30+ children and I've never seen a bus stop structure - let alone, something of this square footage.