No Bridgehampton Resident Pro
29
people have signed this petition.
Add your name now!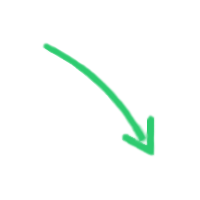 29

people

have signed.

Add your voice!
Maxine K.
signed just now
Adam B.
signed just now
June 6, 2016
Board of Directors
Bridgehampton Home Owners Association
16748 Bridgehampton Club Drive
Fort Mill, SC 29715
Dear Members of the Board:
Over a year ago the Board made a fantastic decision to establish the Bridgehampton Tennis Committee in addition to the existing Recreation Committee. You elected Mike Driscoll as Tennis Committee Chair. Mike has done an outstanding job at managing all Bridgehampton teams who share the courts by forming a Tennis Committee consisting of a tennis representative (not a captain) from each USTA level. He holds quarterly informational meetings at which our representative can discuss ongoing topics and suggest improvements. The representative then communicates the information to their captains and teams.
Bridgehampton has become a thriving tennis community with at least 8 resident league tennis teams (over 100 players) and countless recreational players of all ages and skill sets. Many of them invite multiple local tennis Pros to coach them or their teams based on specific instructional needs. This allows us the flexibility to pick and choose our tennis Pro or try a new Pros as needed. With that in mind, we were surprised to hear at our most recent Tennis Committee meeting of the proposals being submitted by outside tennis Pros requesting to be BridgeHampton's Resident Tennis Pro.
After conversations with members of the BH tennis community, we would like to share some important considerations as you deliberate whether to pursue a Resident Pro arrangement:

Bridgehampton is a neighborhood, not a private tennis club nor a country club.
We prefer to select our own outside Pro rather than have a Resident Pro selected for us.
The selection of a Resident Pro would require an agreement from individuals of the Tennis Community on matters of pricing, instructional needs and exclusivity details that the Board may not want to be involved in.
Unrelated to tennis instruction, there are still important issues that the Tennis Committee has not been immediately able or empowered to address. Specifically:

The lack of security on the main gate to the courts due to the broken gate hinge and non-functioning key FOB system.
Suggestion: Fixed as soon as possible with surveillance reestablished to find out who is continuing to break into the courts.
The tennis annex that has repeatedly been found unlocked.
Suggestion: Re-key annex, adding a key FOB to the exterior bathroom door.
The increased incidence of non resident players occupying court time and over booking reservations while residents are left waiting for court time.
Suggestion: Set up on-line reservation system. Permitting non-residents on the courts only when accompanied by a Bridgehampton resident. Not allowing outside Pros on the courts unless they are instructing Bridgehampton residents.
The increased incidence of outside tennis Pros bringing non-residents students to take lessons on our courts.
Suggestion: Fix key FOB system and have all outside tennis Pros register with the HOA and sign an HOA Acknowledgement and Compliance Form.
These are not a tennis issues, they are home owners' issue, no different than protecting the proper use of the weight room, pool, and club house. Therefore, any solution to secure, monitor and grant controlled (scheduled, reserved) access to any of our facilities should work for all.

We recommend NOT granting exclusive "resident tennis pro" arrangements to any party. Instead, we prefer a robust security solution for all our facilities; registration and signed, permissible-use agreements by all outside professionals, and an effective (and inexpensive) online reservation system for our residents. With these in place, we secure and protect our facilities without surrendering our freedom to choose the instruction we receive.
Thank you,
The Bridgehampton Tennis Community