Keep Breakfast out of the Classroom at PRCMS
15
people have signed this petition.
Add your name now!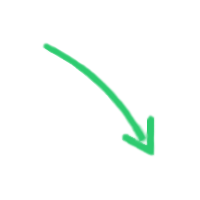 15

people

have signed.

Add your voice!
Maxine K.
signed just now
Adam B.
signed just now
Dear Paul Revere Middle School Community,
LAUSD would like our school to adopt a Breakfast in the Classroom program, whereby each day LAUSD would bring breakfast item foods into the classroom for all the kids, whether they want them or not.
LAUSD has determined PRMS as a candidate for Breakfast in the Classroom because they assess that a fraction over 20% of our student body is eligible for a free LAUSD provided breakfast. The 20% mark is an arbitrary benchmark set without justification by LAUSD.
The school's administration and teaching staff are unanimously opposed to the idea of offering Breakfast during instructional time at Paul Revere Middle School. We, the parents of Revere, join them in opposition of turning the classroom into a mess hall, further burdening our teachers with the challenge of corralling kids into and out of breakfast time. Invariably, the daily exercise of Middle Schoolers eating in the classroom will soon invite bugs and rats into the classrooms, laced with crumbs of food compounded day by day. Further, LAUSD breakfast items are not likely to be high in nutritional content, though they are sure to be high in fat and sugar. Any food limitations by students, including nut or gluten allergies, are not likely to be taken into account and will put children at risk.
Please join us parents, administration and teachers at PRMS in keeping Breakfast out of the Classroom at Paul Revere.
Please sign this petition to voice your opposition to LAUSD's Breakfast in the Classroom (BIC) program being foisted onto PRMS, for the following reasons and more:
1.Disruption and loss of class instructional time.
BIC is mandated to be served AFTER the homeroom bell rings. At PRCMS, this bell signifies the beginning of class instruction. Homerooms at PRCMS include instruction in history, math, science, English, music, leadership, journalism and other subjects. Based on statistics from other schools with BIC programs, serving and cleaning up breakfast will deprive our students of an average of 15 minutes of instructional time per day.
2.Well-functioning Grab-and-Go Breakfast Program.PRCMS' cafeteria offers a well-functioning dining opportunity for students during Nutrition. The campus has a well-situated cafeteria with numerous tables and benches along with convenient trash and recycling bins. If the BIC program is instituted, students receiving a free or reduced price Grab-and-Go breakfast at nutrition would no longer receive this valuable meal.
3.Food Waste:The BIC program will result in considerable food wastage, as an overwhelming majority of PRCMS students will not be eating the breakfast that will be carted into the classroom. Students who have eaten breakfast undoubtedly will open meal packages, simply because they are available, then discard them, resulting in food waste in the classrooms.
4.Non-academic teacher training.Teachers will have to be "trained" to facilitate the BIC program, further disrupting class time and valuable resources. Additionally, teachers will be unfairly tasked with corralling inherently rowdy middle school students before and after the forced "breakfast time." Teachers already are taxed with large class sizes; adding BIC based on arbitrary statistics is an unnecessary burden to place on them, particularly at a school where the issue of breakfast foods being available is already being met.
5.Janitorial time and resources:PRCMS is an extraordinarily large campus, serving 2,100 students on over 21 acres. The gratuitous serving and clean-up of food will overtax our currently overburdened janitorial time and resources. There is NO STAFF available to reach every classroom in a timely manner after BIC is served, so waste and leftovers would have to sit outside of classrooms creating foul odors and attracting rats and mice. If students are asked to help clear the waste, it would pull them away from instruction time, which is not a viable option.
6.Revere Cares:For many years, PRCMS' Revere Cares program has successfully been providing gift cards to grocery stores, convenience stores and restaurants to students who otherwise might not get a meal outside of school. A senior PRCMS administrator discreetly manages the program, which is funded through donations from parents and community members. Revere Cares fulfills a great need without disrupting instructional time or creating a stigma for the small population of PRCMS students who depend on free meals at school as their sole source of sustenance.
And more...