NO BAIL... Stay in JAIL... PETITION - Trinidad and Tobago ARMY SERGEANT kidnapped and RAPED 12 year old boy on his way home from SCHOOL.
157
people have signed this petition.
Add your name now!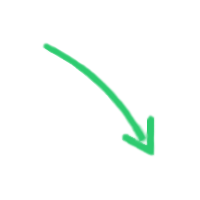 157

people

have signed.

Add your voice!
Maxine K.
signed just now
Adam B.
signed just now
SLAVERY was ABOLISHED in Trinidad and Tobago a Twin Island Republic in 1838.
REPUBLIC OF TRINIDAD AND TOBAGO
Act No. 12 of 2012
An ACT relating to the PROTECTION of CHILDREN and for MATTERS related thereto...
Mr. Francis Eustace Bernard was the first local to be appointed Commissioner of Police in 1973.
Mr. GARY GRIFFITH is the CURRENT Commissioner of Police in 2019.
We are asking YOU the person who will be SIGNING and SUPPORTING this PETITION.

"NO BAIL... STAY IN JAIL".. due to a recent abduction, rape and buggery of a 12 year old boy walking home from SCHOOL.
So... What went so WRONG, with the TRINIDAD and TOBAGO people as a Country and a society with all of its EDUCATED BOURGEOISIES and its (10) different KINDS of RELIGIOUS people?
In 46 years!
With POLICE COMMISSIONERS, but more IMPORTANTLY, the AGENCY of NATIONAL SECURITY...
WHAT WENT WRONG?!!
The parent agency of LAW is THE MINISTRY OF NATIONAL SECURITY headed by STUART RICHARD YOUNG.
But... BEFORE MINISTER STUART RICHARD YOUNG and GARY GRIFFITH.. these were the PERSONS responsible for SAFETY, WELL BEING and PROTECTION from DRUGS, GUNS, MURDER, RAPE, ROBBERY and KIDNAPPINGS of the CITIZENS of TRINIDAD and TOBAGO.
Now.. this is a 57 year RECORD of all the MINISTERS who SWORE to PROTECT & SERVE!
PATRICK SOLOMON - 1962 - 1964
GERALD MONTANO - 1964 -1970
ERIC WILLIAMS - 1970 - 1971
GEORGE CHAMBERS - 1970 -1971
BASIL PITT - 1972 - 1975
OVERAND PADMORE - 1972 - 1975
VICTOR CAMPBELL - 1975 - 1976
JON DONALDSON - 1976 - 1985
HERBERT ATWELL - 1986 - 1991
SELWYN RICHARDSON - 1989 - 1991
JOSEPH TONEY - 1991 - 1995
RUSSEL HUGGINS - 1992 - 1995
JOHN ECKSTEIN - 1995 - 1995
BRIGADIER - JOSEPH THEODORE - 1995 - 2000
BASDEO PANDAY - 2000 -2002
HOWARD CHIN LEE - 2002 -2003
MARTIN JOSEPH - 2003 - 2010
BRIGADIER - JOHN SANDY - 2010 - 2012
FORMER FIFA "FOOTBALL" PRESIDENT - JACK WARNER - 2012 - 2013
EMMANUEL GEORGE - 2013 - 2013
CURRENT "2019" POLICE COMMISSIONER - GARY GRIFFITH - 2013 - 2015
BRIGADIER CARL ALFONSO - 2015 - 2015
STUART RICHARD YOUNG - 2015 CURRENT
Who were YOUR protector in these years, DID they DO their JOB?
Which were the WORST years and WHY?
Mr. GARY GRIFFITH is the CURRENT Commissioner of Police in 2019, a 57 years difference!

Now.. what went WRONG in these 57 YEARS?
That a ARMY SERGEANT would KIDNAP and RAPE a 12 year old boy... a 12 year OLD boy, a 12 YEAR old child, this could have been YOUR 12 YEAR OLD little boy and MORE children are coming FORWARD since the NEWS has been EXPOSING this ARMY SARGENT .
TRINBAGONIANS this is NOT going AWAY, you were EMANCIPATED for a REASON, do you want SPAIN, and ENGLAND to COME back and TAKE CONTROL, because a LETTER is being dispatched to the CROWN as we speak.
This is the year 2019
THIS IS NOT ROME or GREECE.. this is TRINIDAD AND TOBAGO, a twin island republic who gained its INDEPENDENCE from COLONIZATION 47 years ago...
How MANY.... UWI graduates GRADUATED since 47 or 57 years and became PARENTS, PASTORS, SOLDIERS, POLICE OFFICERS, COAST GUARDS, AIR GUARDS, PRIME MINISTERS, PRESIDENTS, JUDGES and LAWYERS, are YOU all not going to PROTEST and SAY anything?
BUT.. what you would do is go on FACEBOOK and show the WORLD that you have a CAP and GOWN with a MILLION likes FROM walking the stage, and a MILLION congrats.
Well, if you don't CARE, we care!
All PREDATORS moving forward, must be DENIED bail and STAY IN JAIL.. This PETITION speaks to all HUMANS who has a conscience and fears GOD.
A TRINIDAD AND TOBAGO SOLIDER / SERGEANT kidnapped, raped and traumatized a 12 year old boy who needs ALL of US, because you were once a 12 YEAR OLD.
POLICE OFFICERS, ARMY OFFICERS, MAGISTRATES, JUDGES, LAWYERS, ATTORNEYS, COUNSELORS and HOLDERS of the LAWS of TRINIDAD and TOBAGO.
What SAY you?
Would you SIGN this PETITION... or say that this is a POLITICAL PLOY, be careful, don't sign that!
If YOU or any other person, instructs another person NOT to SIGN this petition, YOU are an INFLUENCER of EVIL, YOU ARE EVIL and SECRETLY you.. MAN or WOMAN would have probably done the SAME as the PREDATOR.
Or are YOU as your OWN person, is going to say I am NOT getting involved in THAT!
Because if THAT is your EXCUSE, it further PROVES that you are an ILLITERATE.
EVERYONE, going up for ELECTION on ALL sides will be receiving this in their SOCIAL MEDIA and mailed to their HEAD QUARTERS OFFICE.
When is MALFEASANCE and CLANDESTINE behavior of your FRIENDS who practices these HORRIFIC PRACTICES or VIOLENT RAPE going to STOP?
This particular matter will serve as an example, for ALL around the WORLD not just the CARIBBEAN COUNTRIES who are held hostage by some OFFICERS OF THE LAW, who do as they please by BREAKING the LAW because of their UNIFORM.
This petition is to broadcast, expose, affirm and remind all MEN, all MALE, all BROTHERS, all SONS, all FATHERS... that if YOU chose to insert YOUR penis into another PERSON, let that person be of AGE and AGREE to it... especially those who uphold of the LAW!
How much PERCENT of YOU is on YOUR job at any given time, which by the way you get paid for; but you STILL chose NOT to do the RIGHT thing, when YOU see the WRONG thing is going on.
This is NOT against the HONEST, HARD WORKING OFFICERS and JUDICIAL REPRESENTATIVES who are upholding the LAW, this is for those who are outright COWARDS.
....and the other MEN, co-workers and title holders who are aware that their COLLEAGUES, were and are still MOLESTING little 10 and 12 year old BOYS by RAPING them and LOOKING the other way, remember that...
You were once this LITTLE BOY.. who no one ever MOLESTED or RAPED you, but you are allowing YOUR colleagues to RAPE little children.
How do you sleep at night?
Some of you knew, that these MEN were forcing themselves on these little boys to perform ORAL SEX by sucking their penis' that is diseased with CHLAMYDIA, HERPES, and HIV, just to name a few, and forcing their erected penises into their small anuses FORCING them AGAINST their will to perform ANAL SEX, and other perverted acts like, EJACULATING / CUMMING on these little boys skeletal frames and over their faces, or having them SWALLOW their semen.
HOW COULD YOU!
HOW COULD YOU.. and some of you are FATHERS as well.
You think that GOD doesn't see you, and that your co-workers haven't said to their WIVES / GIRLFRIENDS and NEIGHBORS who you really are BEHIND closed DOORS?
They do!
This is not AGAINST the LBGTQ community.. THEY get PERMISSION to have SAME SEX exchanges...
This is a PETITION about RAPE, KIDNAPPING, and MURDER, this is a HATE CRIME against all the unsuspecting LITTLE BOYS.
This IS against the ONES performing these sadistic ACTS, it is YOU men who profess to be one WAY in the public's EYE, but are NOT truthfully so and many of you had or have WIVES!
How do you feel, right now, this could have been your SON... and ALL of YOU have said ABSOLUTELY nothing about it.
Why do YOU think that is?
Because, on your job.. THEY out rank you and if you SPEAK you will LOSE your JOB?
You can FILE reports ANONYMOUSLY!
With all of your EDUCATION and PROMOTIONS, through the RANKS you didn't know that?
OR.... are you AFRAID that you will get FIRED, if you SAVE a child, a little boy or because your value of self is your JOB and you are a SELFISH, HEARTLESS, person.
You should be ashamed, and some of you even go to CHURCH.. and PRAY or attend functions, take PICTURES in the PRESS and even SPEAK on SOCIAL MEDIA and/or TELEVISION and think that you are HIDDEN from those who know?
No you are also EXPOSED..
YOU know what also, GOD knows... and he will EXPOSE you.
Conscience is now at YOUR DOOR be prepared.
The ARMED FORCES have allowed this malfeasance to happen because of the FOOD CHAIN, but the LORD is handling this now.
For all those who stayed SILENT, your DEMISE has begun.
You CANNOT pay the PASTOR to PRAY for you, the LORD is in control now.
As you have IGNORED the CRY of the INNOCENT, as one who should have represented your UNIFORM, so now the LORD will IGNORE all of your troubles you are about to EXPERIENCE.
Remember a guy called JEFFERY EPSTEIN, all the MONEY in the WORLD could not save him, neither will YOU, who stood silent will NOT be SAVED.
You were PAID to do a JOB, and on purpose DECIDED not to PROTECT the very ones you were PAID to PROTECT.
A little reminder.. YOUR job DESCRIPTION.. just as a reminder are all PAID services..
YOU did not, neither have YOU ever done, this protection business FOR free.
How do you think you PAY for your MORTGAGE, CAR NOTE, VACATIONS, FOOD, CLOTHING, EDUCATION?
How?
By what?
What?
By doing YOUR JOB!
It is your Duty to also PROTECT your children, and the children of all citizens in your Country, at all cost.
MOTHERS how can you be FRIENDS with a person who you know, OR that you have heard something of this nature, about YOUR husbands friends, but YOU still ENTERTAIN these PEOPLE in your HOME, to have a drink or eat a meal.
What do YOU think is going through their minds, when you ask your LITTLE son, to GIVE "FAKE UNCLE" or "MR. SO and SO" the BEER or the plate of FOOD? He is there LAUGHING, with you and at all the JOKES...
BUT is UNDRESSING your LITTLE son, and getting OFF in his MIND... this is why they ASK where is your RESTROOM or the BATHROOM, as soon as YOUR little BOY is around..

PUT YOUR FOOT DOWN MOTHERS... or are you more concern to have a person of stature in your home so that the NEIGHBORS can see.
Who will PAY the PRICE for your PERVERTED guest, who is FAMOUS..
YOUR innocent little son, who had NO say in being brought into this world.
Well.. THIS petition is SPEAKING for all these LITTLE boys, these LITTLE sons.
"NO Bail... Stay in JAIL" is SPEAKING up for BOYS all over the WORLD.
Mothers.. start speaking and teaching your children to SPEAK UP.
Your CHILDREN are DYING before "YOU" their PARENTS these days...
REMEMBER THAT!
This is also for the TEACHERS, who needs to be more concern about their students because they are the NEXT GENERATION, who may become YOUR personal CAREGIVER one day.
NURSING HOMES are NOT your HOME!

ASSISTED LIVING SPACES are NOT your HOME!
Do you think a STRANGER will treat you any better, especially if they are all MESSED-UP from SEXUAL ABUSE?
YOU will become their NEXT victim, IF your DO NOT SIGN this petition and they will convince themselves that ABUSING you is the RIGHT thing to do, BECAUSE.... SOMEONE abused THEM, so it FEELS NATURAL to THEM!!!!!!
Think about that for a moment.
These children will grow up as MEN and WOMEN and when they begin MOLESTING, RAPING and ABUSING you in your OLD and HELPLESS age, SAY NOTHING.. because you could have made a difference BY SIGNING THIS petition and you chose not to SIGN this PETITION...
Just remember, when they BEGIN to RAPE you, and FORCE you to SWALLOW their INFECTED SEMEN, it will be in part of you NOT changing the LAWS when you could have by SIGNING this PETITION.
SIGN IT NOW...
We need YOUR SIGNATURE, to keep those PREDATORS in JAIL without BAIL.
We are taught that PROTECTIVE SERVICES are to PROTECT the CITIZENS of a COUNTRY, not to RAPE them, and KIDNAP them.
Let this petition serve as an example, for AMERICA, CANADA, AFRICA, EUROPE, ASIA, and ALL the CARIBBEAN COUNTRIES.
Sign.. The... No Bail.. Stay in JAIL petition.
Thank you, thank you and thank you.