No Audit, No Vote: Pledge
28
people have signed this petition.
Add your name now!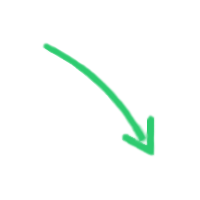 28

people

have signed.

Add your voice!
Bob Ingram
signed recently
Kathy Ahearn
signed recently
Whereas, the Declaration of Independence of the united States of America was unanimously declared on July 4, 1776; and,
Whereas, the self-evident Truths contained within the Declaration of Independence have not, nor have they ever been, rescinded by a unanimous declaration of the States nor The People; and,
Whereas, among the declared self-evident Truths it is stated, "...Governments are instituted among Men, deriving their just Powers from the Consent of the Governed..."; and,
Whereas, peaceful people of good conscience and concern, on information and belief, perceive and assert that their ability to Consent to the powers of their Government by vote in a recorded, integrous, secure, and fair manner may in fact be impaired, corrupted, or denied; and,
Whereas, an impairment, corruption, or denial, real or perceived, of the people to have confidence in their ability to Consent by vote erodes their confidence that Governments and their Powers are instituted and made just by the Consent of the Governed; and,
Whereas, a peaceful, orderly, legal, and lawful investigation, audit, and/ or review of all voting systems, by impartial, non-political, and non-profiting parties, in the United States of America and its' territories would remedy such concern as to the past, present, or future impairment, corruption, or denial of said consent, given by way of vote;
We, therefore, the undersigned peaceful people of good conscience and concern do in a civil, respectful, peaceful, legal, and lawful manner assert that WE PLEDGE to withhold our vote, in other words we will cease voting completely to withhold our consent, in all matters local, State, and Federal, unless and until the aforementioned audit and/ or review is completed; and
We further denounce any and all acts of force, violence, or other actions which are not legal, lawful, and peaceful which may claim to be promoting or furthering this pledge; and,
WE PLEDGE to peacefully, legally, and lawfully assemble, following and conforming with the directions of all public officials and officers, at our respective polling places for the purpose of likewise properly informing the public of OUR PLEDGE on noticed days of voting.