NO Annexation or Tax Increment Financing for 450+ Home Development in Boonville School District
202
people have signed this petition.
Add your name now!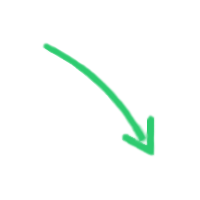 202

people

have signed.

Add your voice!
Maxine K.
signed just now
Adam B.
signed just now
The Boonville Area Residents for Responsible Development is writing to you today to inform you of a proposed annexation for approximately 216 acres that is located between Hail Ridge Golf Course and Jesse Viertel Memorial Airport off of Missouri State Highway 87 and Missouri Highway 98. This area was formerly known as the Gross Brothers Farm.
The Planning and Zoning took up the issue of the preliminary plat at their February 9th meeting to be developed by Troy Thurman Construction Co. The plat was approved in that it met the requirements set forth in Ordinance for development, i.e. lot size, street specs, etc. This information is available at the City of Boonville website. The total development is approximately 450 homes, which will be built over the next 10-15 years. They have requested to annex into the City. Included with their plat was the application for annexation and zoning. The Zoning request was for R-1, R-3 and R-A (R-1 is single family housing and is the most restrictive zoning in the City, R-3 allows for multi-family units, R-A is a holding zone, the R-A request is right at Hwy 87 part of the property).
The Planning and Zoning commission will have a public hearing on this property in regards to the proposed zoning on March 9, 2021. The City Council will hold the public hearing on annexation on March 15, 2021. The Planning and Zoning will likely vote to make a recommendation to Council on the March 9 meeting. The City Council will hold their 2nd reading of the preliminary plat and the annexation on March 15. However, if there is concern it can go to a 3rd reading or be tabled by Council.
If the annexation were to be granted the Boonville Area Residents for Responsible Development believe this will lead to decreased funding for Boonville Schools, increased crime, strain city resources, and damage premium rural residential expansion. This information is detailed below.
If the Annexation is granted a Tax Incremental Finance (TIF) Commission will be put together to determine the portion of tax incremental income that gets split between the builder and the city. The city would use those funds to put in streets, sewer, etc. in the before mentioned 216 acres. The monies diverted from this tax increment would no longer be available to fund schools or other needed programs. If ~400 homes were to be developed and those homes averaged 1.5 children that would mean an additional ~600 children in the Boonville School District without ample funds to expand building space or add teachers.
The city of Ashland has been experiencing significant growth in the price range of homes that the 400+ homes Troy Thurman Construction Co. would build. They have attracted Columbia residents to move into this area. It should be noted that theft has increased by 48% from 2017 to 2020 and auto theft has increased by 85% in the same time frame.
Highway 98 is a narrow, curvy two-lane highway often used to move large farm machinery. If the annexation allows for a road to go through the development from Pearre Ln/Robb Ct (Interstate 70) to Highway 98, there will be additional traffic, thus causing an increase in the likelihood of accidents and certainly cause more maintenance and funding needed for upkeep. The Residents for Responsible Development believe through traffic from a 400+ home subdivision will pernicious and dangerous to current residents of the Highway 98 area, as well as new residents of the Troy Thurman Construction Co. Inc. Property development.
The subdivision of Sunset Trails was annexed into the city but residents are still having to pay for their own septic system as the city doesn't have the resources currently to cover this service, even though the residents are paying taxes for city sewer services. There are only 20+ homes in this subdivision. To cover 400+ homes in the proposed annexation would strain resources to the max or make it unfeasible.
If developed, Highway 98 should be considered Boonville's premier rural residential expansion area. This area is key to Boonville's continued economic incline. Highway 98 has the potential to provide large lots, a desirable living situation to those most likely to make considerable financial investments into the town of Boonville. Allowing 400+ small homes to be built on top of one another in the Thurman development will spoil this area, preventing future investors from considering calling this part of Boonville their home.
The Boonville Area Residents for Responsible Development ask that you sign below if you are AGAINST the Annexation of the property mentioned above. In addition, we encourage you to contact City Council and/or Planning & Zoning member that are included with this letter to articulate your thoughts. Finally, please plan to attend the meetings below to show your support in defeating this annexation!