Stop the No 5 bus route along Bilbrook Road
58
people have signed this petition.
Add your name now!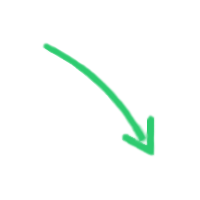 58

people

have signed.

Add your voice!
Maxine K.
signed just now
Adam B.
signed just now
STOP THE NEW BUS ROUTE IN BILBROOK ROAD
Thank you for showing your support against the diversion of of the No 5 bus route through Bilbrook Road. As a concerned resident and with your support we shall ask the Department of Transport and National Express Bus Company to rethink their re-routing decision which is causing unnecessary disruption and danger.
Why do I need to sign this petition?:
Increase in congestion to the local area as roads struggle to cope with upto 8 buses per hour.

subsequent danger caused by congestion

Noise from buses

Restricted weights on road that is not designed for this type of traffic

No consultation with resident

The lack of use with this larger bus service

Bangor bus service is adequate for the needs of this road.
Please help the campaign by signing the petition.
Thank you, please scroll down to the end of the page
Gail Speak
Bilbrook Road is now on the main bus route between Wolverhampton and Codsall for the new No 5 bus route. From the information provided by the published time table buses in either direction can cross over in Bilbrook Road every 10-14 minutes. This service appears to have replaced the previous No 535 route. This route no longer includes Birches Bridge Shops, the route now travels along Elliotts Lane, Bilbrook Road and Duck Lane. If your house is either on this route or is in very close proximity you will experience buses passing on a very frequent basis, which includes Week-ends.
The impact of this bus route is that there will be an increase in traffic noise, congestion as a result of buses stopping at bus stops along Bilbrook Road and additional inconvenience of both Double Deck and Single Deck buses stopping to negotiate parked cars and oncoming traffic. Bilbrook Road is also a restricted road 7.5tonne vehicles are prohibited from using the road other than for access only. The average weight for a single and double deck bus varies between 14.5-20tonne. This is in addition to negotiating a narrow road (Bilbrook Road) which has 9 speed humps, two traffic calming roundabouts, two schools and a row of shops! I have personally witnessed some bus drivers failing to slow down at the roundabouts. The school term is nearing an end and this will only exasperate the problems.
South Staffordshire County Council have stated that Centro/National Express have been involved in extensive consultation. However residents along this route are unaware of this consultation.
The bus company say that they are serving the needs of the public, but the Bangor bus service (which is still running) met that very small need in Bilbrook Road anyway! The shocking fact is that there is a considerable amount of buses operating empty or with just a couple of passengers.
It may interest you to know, that I have been told by South Staffordshire County Council that they have no input into the choice of bus routes/changes or whether there is a safety issue involved. Apparently this is decided by the Department of Transport.
I would like you to help me campaign against this change of bus route based on the fact that the road is not suitable and therefore potentially not safe. The noise and disruption to the surrounding homes is not acceptable and will only increase due to traffic congestion.
Links