Petition to drop the charges in New Jersey Santeria Child endangerment case
290
people have signed this petition.
Add your name now!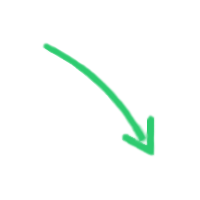 290

people

have signed.

Add your voice!
Maxine K.
signed just now
Adam B.
signed just now
Petition to drop the charges against Yenitza Colichon, Julio Cano and Zahira Cano with regard to their right to religious freedom. We the undersigned implore you to drop the charges against Yenitza Colichon, Julio Cano and Zahira Cano alleging they endangered the welfare of a child by cutting her and making her watch animal sacrifices as part of a religious ritual. Not only was this an invasion of privacy, it was also, more importantly a violation of the 1st amendment of the Constitution of the United States of America, which explicitly states: Congress shall make no law respecting an establishment of religion, or prohibiting the free exercise thereof; or abridging the freedom of speech, or of the press; or the right of the people peaceably to assemble, and to petition the Government for a redress of grievances. With regards to the Santeria/Orisha religions, this right is further upheld by the United States Supreme Court in the case: Church of the Lukumi Babalu Aye, Inc,. et al. v. City of Hialeah: 508 U.S. 520 (1993) 508 U.S. 520 CHURCH OF LUKUMI BABALU AYE, INC. v. CITY OF HIALEAH CERTIORARI TO THE UNITED STATES COURT OF APPEALS FOR THE ELEVENTH CIRCUIT No. 91-948, Argued November 4, 1992, Decided June 11, 1993 (reference full text: http://caselaw.lp.findlaw.com/scripts/getcase.plnavby=CASE&cou...) Whereby the right to perform animal sacrifice by "Santeria" practitioners was upheld as lawful. Justice Kennedy writing for the court says in section II: "The Free Exercise Clause of the First Amendment, which has been applied to the States through the Fourteenth Amendment, see Cantwell v. Connecticut, 310 U.S. 296, 303 (1940), provides that "Congress shall make no law respecting an establishment of religion, or prohibiting the free exercise thereof. . . ." (Emphasis added.) The city does not argue that Santeria is not a "religion" within the meaning of the First Amendment. Nor could it. Although the practice of animal sacrifice may seem abhorrent to some, "religious beliefs need not be acceptable, logical, consistent, or comprehensible to others in order to merit First Amendment protection." Thomas v. Review Bd. of Indiana Employment Security Div., 450 U.S. 707, 714 (1981). Given the historical association between animal sacrifice and religious worship, see supra, at 2, petitioners' assertion that animal sacrifice is an integral part of their religion "cannot be deemed bizarre or incredible." Frazee v. Illinois Dept. of Employment Security, 489 U.S. 829, 834 , n. 2 (1989). Neither the city nor the courts below, moreover, have questioned the sincerity of petitioners' professed desire to conduct animal sacrifices for religious reasons. We must consider petitioners' First Amendment claim. In addressing the constitutional protection for free exercise of religion, our cases establish the general proposition that [a law that is neutral and of general applicability need not be justified by a compelling governmental interest even if the law has the incidental effect of burdening a particular religious practice.] Employment Div., Dept. of Human Resources of Ore. v. Smith, supra. Neutrality and general applicability are [interrelated], and, as becomes apparent in this case, failure to satisfy one requirement is a likely indication that the other has not been satisfied. A law failing to satisfy these requirements must be justified by a compelling governmental interest, and must be narrowly tailored to [508 U.S. 520, 532] advance that interest." Further, we find that this arrest amounts to nothing more then discrimination and religious intolerance. How does this case differ then if a young girl (or boy) was taken to a mall to have their ears pierced Or, for that matter, how does this endanger the child anymore then a Jewish Rabbi, with no medical certification, performing a circumcision in the home of the child's parents, which is legal in the State of New Jersey It does not. With regards to the child "viewing" the legally upheld write to perform religious animal sacrifice by a legally recognized religion. We ask, how can this be any more disturbing or debilitating then hundreds of thousands of American children who grew up on farms and witnessed the slaughter and butchering of animals for the food that they eat How does this differ from a family who takes their 10 year old child out on their first hunting trip (an American right of passage for many and legal at age 10 in the state of New Jersey http://www.state.nj.us/dep/fgw/hntlicfe.htm with no age limit set at all if they have a "farmer exemption") and allows them to shoot their first deer or duck or other game animal Even more "difficult" most often during a hunt, the animal is not killed right away and is maimed while the hunters find it, before final execution. Further as stated in the NJ law listed below, none of these actions constitute child endangerment: NEW JERSEY art. /9:6-8.9, et seq. Physical injury by other than accidental means; causing substantial risk of death or serious disfigurement or protracted impairment of physical or emotional health; sexual abuse or acts of sexual abuse; willful abandonment; willful isolation of ordinary social contact to indicate emotional or social deprivation; inappropriate placement in institution; neglect by not supplying adequate care, necessaries or supervision We believe that these charges stem not only from intolerance, but also from ignorance of the Laws of the United States of America. Clearly, you have created a double standard by which mainstream Judeo/Christian views are upheld not only over those of other minority religions, but over the laws of the land. The law enforcement personnel and the prosecutors, as officers of the court, are not only ignorant of the law, but also bigoted in its application. It's a sad day when a freedom such as the first amendment, which we as a society hold so dear, is so absolutely and utterly disregarded. It is because of this that we say you must drop these charges immediately. Signed
Sponsor
This petition is sponsored by Orisha Practitioners across the US and LIBRETAS.
Links
http://www.facebook.com/pages/Lukumi-Institute-for-Broadening-Religious-Education-Tradition-And-Standards/42864284158ref=ts#/pages/Lukumi-Institute-for-Broadening-Religious-Education-Tradition-And-Standards/42864284158v=info&viewas=606961841