NJ residents REJECT Gov. Murphy's perverse Comprehensive Sexual Education curriculum in our schools, grades K-12. We DO NOT CONSENT & want it REMOVED!
2240
signers.
Add your name now!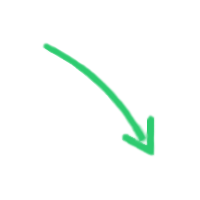 2240

signers.

Almost there!

Add your voice!
Maxine K.
signed just now
Adam B.
signed just now
This is a petition for parents and all residents of New Jersey that are AGAINST the Comprehensive Sexual Education (CSE) program that Gov. Phil Murphy mandated for all NJ public schools, grades K-12.
By signing this petition, we REJECT this curriculum and we want it REMOVED COMPLETELY. We DO NOT CONSENT to our children being subjected to this progressive, sexually explicit, perverse, pornographic and pedophilic curriculum.
This curriculum is either already apart of all NJ public schools, or will be fully implemented by 2022. Districts are not pushing back against this because they do not want to lose state funding. Schools are not protecting our children, and as their parents and guardians, we must step-up to ensure protection from these explicit, damaging, and over-sexualizing curriculums.
We believe this curriculum is extremely sexually explicit, and way oversteps the boundaries of a public education. It robs children of their innocence and youth, and would be severally damaging to their psyche and development as they are much too young to be learning about sex and the extreme perversions that are infiltrated all throughout this curriculum. We believe it is not a public schools job to have ADULTS teaching CHILDREN about MASTURBATION, ORAL, and ANAL sex or showing them pornographic images of such things! This strongly resembles child grooming and pedophilia!
We will not sit idly by, and let the government (Murphy) and culture over-sexualize OUR children! THIS STOPS NOW!!!
NOTE: "Opting-out" of this program is not enough. We care for the wellbeing of ALL children, and even if we remove our OWN child from this sexually explicit curriculum, other children would still be subjected to its sexually explicit curriculum and looking at pornographic images. WE WANT THIS REMOVED COMPLETELY.
ALSO NOTE: Inappropriate touching can still be taught and conveyed without having to expose children to the extreme perversions that are in this curriculum. Children should know what "private parts" are, and that no one should be touching them!!
*******************************************************************************************************
Below are a few of the NJ State Standards that will be in ALL NJ public schools by next year the latest, unless we get it REMOVED.
Comprehensive Health and Physical Education
KINDERGARTEN - 2ND GRADE.
2.1.2.PP.1: Define Reproduction.
*Reproduction- the production of offspring by a sexual or asexual process. Children in Kindergarten - 2nd grade should NOT learn the word "sexual" in school!"
2.1.2.SSH.2: Discuss the range of ways people express their gender and how gender-role stereotypes may limit behavior.
GRADES 3-5.
2.1.5.PGD.5: Explain common human sexual development and the role of hormones. (e.g., romantic and sexual feelings, masturbation, mood swings, timing of pubertal onset).
2.1.5.PGD.1: Explain the relationship between sexual intercourse and human reproduction.
2.1.5.SSH.2: Differentiate between sexual orientation and gender identity.
GRADES 6-8.
2.1.8..SSH.1: Differentiate between gender identity, gender expression, and sexual orientation.
2.1.8.SSH.7: Identify factors that are important in deciding whether and when to engage in sexual behaviors.
2.1.8.SSH.9: Define vaginal, oral, and anal sex.
GRADES 9-12.
2.1.12.SSH.8: Describe the human sexual response cycle, including the role of hormones and pleasure.
*********************************************************************************************************
About the Comprehensive Sexual Education (CSE) Curriculum.
"One of the main goals of comprehensive sexuality education is to radically change the gender and sexual norms of society and to establish rights for children as sexually autonomous beings".
The roots of this curriculum come from a Dr. Alfred Kinsey; a pedophile. Kinsey "researched" by observing pedophiles sexually abusing babies and children. He falsely claimed that children and babies are sexual from birth and that promiscuous behaviors and sexual pleasure in babies and children were "normal and healthy".
This is utterly perverse, and disgusting on the worst level. And THIS is where the comprehensive curricula is derived from! NO PART OF THIS SHOULD BE ANYWHERE NEAR OUR CHILDREN OR OUR SCHOOLS.

GET OUT OF OUR SCHOOLS AND STAY AWAY FROM OUR CHILDREN. We want this REMOVED ENTIRELY!!!
For more information on the Comprehensive Sexual Education program:
visit StopCSE.org