NJ RESIDENTS AGAINST SPEACIAL AUTOMOBILE INSURANCE POLICY
46
people have signed this petition.
Add your name now!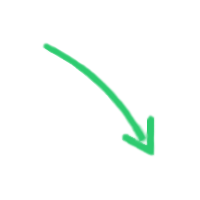 46

people

have signed.

Add your voice!
Maxine K.
signed just now
Adam B.
signed just now
Dear Govenor/Senator/Assembly Members and Residents of NJ

hello my name is Mary E. O'Keefe and I am a victim of a senseless hardship enabled, encouraged and created by our great garden state of new jersey. i am writing because you too can become a victim, as well other residents and there is nothing you can do about it. (As of today) I do NOT want this for us and neither should you. Please I respectfully dare you to care and help me, help our state by setting better example by distinguishing this policy once and for all. Lets remember why policies/laws are put in place, they are to help us /protect us /teach us to became a civilized world. This is what sets us apart from 3rd world countries. Lets become a morally correct state with great principals, value and high expectation from our fellow countrymen. hopefully this will have inspired you to be a part of the solutions for a easier tomorrow, instead of taken part of our states unresolved issue that burden us today.
 
With that said, the problem is a policy developed by the state call * The Special Automobile Insurance Policy (SAIP) is an initiative to help make limited auto insurance coverage available to drivers who are eligible for Federal Medicaid with hospitalization. Such drivers can obtain a medical coverage-only policy at a cost of $365 a year. Also known as The Dollar a day coverage plan. The SAIP is an initiative to help make auto insurance available to drivers *who are likely to go uninsured because of limited financial resources. ALL THOUGH it initially sounds like a solution to help our people who are financially challenged and is meant for a temporary quick fix . it clearly is a policy that creates a more serious issues with a much greater negative effect that will/can burden us all. This policy clearly states what it DOESN'T COVER that being *Outpatient treatments such as doctors' visits covered by Medicaid, damage you may cause to other persons or property (liability coverage), or damages to your own car (collision and comprehensive coverages).
it is appalling how many things are obviously wrong with this.
1. Auto insurance is required in New Jersey. (N.J.S.A. 39:-29)
All vehicles registered in New Jersey require three types of mandatory insurance:
• Liability insurance pays others for damages that you cause if you are responsible for an accident. It does not cover medical expenses
• Personal injury protection (PIP) pays medical expenses if you or other persons covered under your policy are injured in an automobile accident. Often called No Fault coverage, it pays your medical expenses if you were or were not at fault
• Uninsured motorist coverage protects you if you are in an accident with someone who doesn't have proper insurance coverage
NOTE: THIS (SAIP) POLICY CONTRODICTS THE STATE LAWS MINMUM REQUIREMENT AS WELL AS THE ACCROYNM IT STANDS FOR (SAIP) SPECIAL IS JUST A BENT WORD FOR EXEMPTION WHICH IS THE DEFORMATION OF EQUALITY. THE WORDS AUTOMOBILE INSURANCE, HAS NOTHING TO DO WITH WHAT THE POLICY COVERS. THE ONLY TRUTH ABOUT THIS ACROMYN IS THE WORD POLICY, AND A QUESTIONABLE ONE AT THAT
2. This policy has left many of residents of NJ who do follow the laws requirements, NOTHING LEFT BUT victimized. It enables "the special" to drive without having responsibility or liability. leaving the victims with the burden of property damages, pain/suffering, medical bills and in worst case death . This is preventable. WE NEED YOUR SUPPORT/SIGNATURE  STAND TOGETHER (UNITED AS STATE/COUNTRY) AND HAVE THIS POLICY GONE ONCE AND FOR ALL...
NOTE: I AM A 35YR. YOUNG LADY DIAGNOSED 5 YEARS AGO WITH CHRONES DISEASE, I AM DISABLED FOR THE REST OF MY LIFE. I HAVE ENDOR MANY FINANCIAL HARDSHIPS. I AM NOT SHARING THIS WITH YOU IN HOPES FOR ANYONE TO SEEK PITTY ON ME. I SHARE THIS BECAUSE WOULD LIKE FOR YOU TO KNOW THAT I CAN RELATE FROM EXPERIENCE. BOTTOM LINE IS: IF ONE CAN NOT AFFORD THE PROPER AUTOMOBILE INSURANCE IN ORDER PROTECT OTHERS OF BOTH BODILY INJURY AND PROPERTY DAMAGES, THEN THEY SIMPLE CAN NOT DRIVE A VECHILE THAT IS NOT INSURED. * I WOULD LOVE TO LIVE IN A MILLION DOLLAR  HOME BUT I CAN NOT AFFORD IT. I WOULD ALSO LIKE TO ADD THAT MY ESTIMATED DAMAGES CAME TO THE AMOUNT OF $5,331.61 I CAN NOT AFFORD TO HAVE IT FIX THIS AT TIME, BECAUSE IT IS NOT SAFE TO DRIVE IT LEAVES ME CAR-LESS. NOW LEAVING ME TO RELY ON OTHERS FOR EVERYDAY MEANS OF TRANSPORTANTION, DOCTOR APPOINTMENT AND SUCH. AN INTERESTING FACT IS THAT I TOO CAN RECIEVE THIS "SPECIAL" INSURANCE BUT I CHOOSE NOT TO BE A PART OF THE PROBLEM, BUT THE SOLUTION.
3. The questionable part of policy is quite obvious as well. If the program is for individuals who have Federal medicaid with hospitalization. Then the persons are already covered by the state for hospitalization whether they are a driver,a passenger, walking , swimming, have an illness or disease etc... then why are these low income people giving 365$ that they can not afford and already have? And what is it used for? because it's not going toward anything pertaining to auto damage for them or the vicitims? Importantly once again and i quote " is an initiative to help make auto insurance available to drivers who are* likely to go uninsured" that sounds like an enabler of senseless act for criminals to me ... hmmm, perhaps an investigation is in order?

*all of the information is available to you, courtesy of new jerseys state website at the links below:
i have all intentions to dedicate myself by helping make people aware and stopping this policy
i can only pray that my state will do the right thing for its residents
SINCERELY A SMALL VOICE IN NJ
Mary O'keefe
please feel free to share this link, sign and make others aware of what is going on...
THANK YOU
Links