N.J. Governor Phil Murphy, Please Read Gregory Bartholomew's Petition for Clemency!!!
151
people have signed this petition.
Add your name now!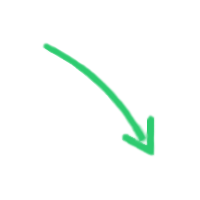 151

people

have signed.

Add your voice!
Maxine K.
signed just now
Adam B.
signed just now
We are humbly writing to all of those in the public community on behalf of Gregory Bartholomew, his many friends, and family members.
Gregory was sentenced to life in prison WITHOUT parole due to 3 robberies that he committed (as he admitted to) while under the influence of drugs and alcohol back in 1998. During these robberies he has NEVER harmed anyone nor used any physical violence yet the law says the statue robbery is a VIOLENT offense. And therefore he was sentenced under the 3 strikes law 20 years ago and was given NO possible chance of re entering society even with no past record of any physical violence. We the people were presented this law to vote upon for it to be used for ONLY the most heinous of acts such as Murder, Rape, etc. Gregory still remains in prison in N.J. wasting behind the prison walls now 20 years later. He believed he did deserve time for his actions though there were several other sentences they could have given him due to the nature of his crimes other than THE 3 STRIKES LAW (LIFE WITHOUT PAROLE.) He was NOT a career criminal nor a violent person by nature....just by a statue that doesn't allow room for the nature for the actual actions that took place during the crimes committed.
During Gregory's incarceration he has turned his life completely around and decided he needed to change himself and make a difference. He has taken too many self help programs to mention, he has come to know the Lord and lives by the Bible as a man of faith, he has since married, got his GED, a degree in law as a paralegal, served as secretary for the NNACP, amongst many other great accomplishments beyond anything he had thought he would have ever accomplished back when he was immature and using alcohol and drugs on a daily basis since he was a child. He never received any help for his disease and it had completely held him back from mentally and emotionally maturing into a productive human being who could accomplish all he has done today. He has a wife to go home to, a church family, a promise of employment, a vehicle to get him back and forth to work, and most of all he is free of his addictions and looks forward to being a person that his community can look up to and be proud of.
Gregory now at the age of 56 has put in a commute of sentence to Governor Phil Murphy of N.J. which has all the facts of Greg's case and his accomplishments for the Governor to decide if Gregory has redeemed himself for the actions he has committed based on all the information that is provided in the commute petition.
We are humbly asking for your help. We are asking that you please sign this petition here to ask Governor Murphy to please read Gregory's petition for a Commute of Sentence as Gregory is NO threat to society. He deserves a chance to live and be a productive citizen of society as no one is disposable and not only can, but do change.
We thank you for all your time for reading and signing this petition.

Thank you and god bless!