NISD Eminent Domain vs. Hills of Shaenfield Community
25
people have signed this petition.
Add your name now!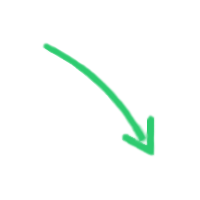 25

people

have signed.

Add your voice!
Maxine K.
signed just now
Adam B.
signed just now
Good Morning,

The NISD Board have decided to aggressively peruse taking partial properties of private homeowners along the retention area to build a concrete walkway and funnel all kids/parents through the small area. They have purchased land along FM1650 and decided instead of having the normal bus route pick up the kids they will have them go through the seized property. We have already gathered a large petition by going door to door in our small Geneva Ford cul-de-sac. However we would love to bring awareness and with the community coming together build a larger petition. Below are the top reason the community has put together against this proposal.

Top Community Reason Against NISD Takeover

Dangers To The Children


The water that flows to the back retention builds up quickly and remains long after the rainfall. There are always standing water long after the rainfall that invites water snakes, racoons, coyotes, mosquitoes and other wildlife. Last thing we would want is a child to get bitten by a poisonous snake, bitten by a critter with rabies or eaten up by mosquitoes potentially having west nile virus. We all know that unsupervised kids will likely play in the water, trampling it , kicking it or try to pet/pick and even chase a critter if they see one. There are numerous times that our own lawn and care service has to leave patches of uncut grass due to the standing water. This could also create huge potential risk for the child passing by the area.





Opening Up The Community To Crime


Currently all that protects this cul-de-sac community is the fence that seals/prevents crime from coming up from the retention / forest area. There are gangs, drugs, graffiti, violence and shootings that have went on in the back retention areas. That fence has prevented them from entering into our community and vandalize our property. I have seen the police called out there many times and thankfully due to the fence sealing off the area been able to catch / prevent a crime in progress. There is currently graffiti of two marked gangs on the concrete in the back retention area along with broken glass from viles (mostly likely used for drugs)





Traffic Flow


We as the community have all experienced the horrendous traffic when trying to navigate through Wildhorse Parkway past Krueger elementary school and how the residents along the side street cannot pull out of their driveway to get to work. Funneling all the kids through our cul-de-sac will result in the same in our community however will be twice as bad due to the limited traffic flow. Just like on Wildhorse, parents will be pulling over in front of peoples house dropping off their kids preventing/hindering the residents that live there from trying to get out of their driveway. There have been many times where we have seen cars just pull over waiting with the child in the car, not being in a hurry and taking their time holding up the traffic. We do not want that in our small cul-de-sac because it would be amplified a hundred times trying to funnel all the kids through a small entrance to the back retention area.





Maintenance / Liability
The proposed pathway will require continuous maintenance along with security for monitoring traffic flow. There is no way NISD could guarantee during school hours, after school hours and summer time safe passage. Also as mentioned above the area would open the community up to all the violence and crimes that was previously protected by a fence. In addition, the liability of a child getting hurt from one of the dangers mentioned above while on their way to school. Unless NISD is willing to take full responsibility of not only the developed pathway but also travel passage through the water retention in the back it there would be huge liability concerns.