Nipple Equality for All....
12
people have signed this petition.
Add your name now!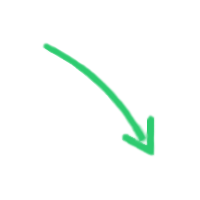 12

people

have signed.

Add your voice!
Maxine K.
signed just now
Adam B.
signed just now
In the US there has been a constant and unfair bias against female nipples and breasts in general. While we completely understand and support a level of modesty that does not display ones genitals, we've seen and witnessed, as we all have, bias and gender inequality concerning female nipples. Men and women both have breasts and nipples. It's not difficult to find males with breasts larger than many females. Yet in most jurisdictions within the US it is a crime to expose female breasts and or nipples yet throughout America men can walk around topless all they want. One noteable exception is in New York. In the 1992 case People v. Ramona Santorelli and Mary Lou Schloss, the New York Court of Appeals ruled in favor of two women who were arrested with five others for exposing their breasts in a Rochester park, holding the law void as discriminatory. What we are advocating here is gender parity regarding a part of the body common to both sexes. Whether at the beach or working construction on a hot day why is it fair to see men with breasts and nipples exposed walking about without any concern and without any uproar and no violation of any law, however when a female does the same thing it's criminal. Throughout many parts of the world it is common to see topless women and regarded no differently than shirtless men, yet the slip of a nipple at the Super Bowl and half the country is embroiled in the controversy. Would we support women being forced to cover their legs while men do not? Would we support women being forced to cover their shoulders while men do not? Of course not, so why should we sit on the sidelines while men walk around topless at will and women are demonized and criminalized for doing exactly the same thing with the same body parts? It's time to bring gender equality and gender parity to nipples and breasts!